Giles predicts PIB will be 'a major consolidator'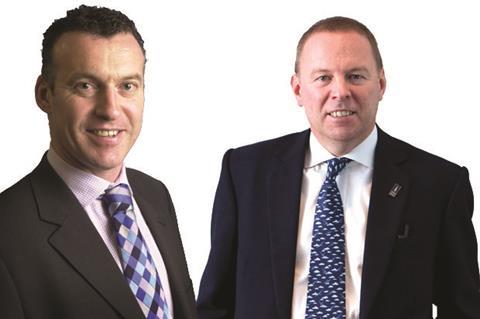 Private equity house Carlyle Group confirmed it has taken a stake in insurance Chris Giles-backed insurance consolidator PIB Insurance.
"PIB will be a major consolidator of insurance distribution businesses," said PIB chairman Giles, pictured above with chief executive Brendan McManus.
McManus said the Carlyle investment "provides PIB with significant funding for its acquisition programme as well as an accelerated recruitment drive across the UK."
"We have assembled a management team that has the capability and strong sector insight needed to drive both the organic growth and acquisition strategies we have agreed with our partners at Carlyle."
Olivier Sarkozy, Carlyle managing director and half brother of former French president Nicolas Sarkozy, said: "PIB is a young business and we are investing early because of the strength and vision of its management team.
"The company's track record and the firm's performance to date all point to exceptional growth potential."
The size of the stake was not disclosed. The deal is expected to close in the second quarter of 2016.