New broker also announces 18 further hires, including two from Willis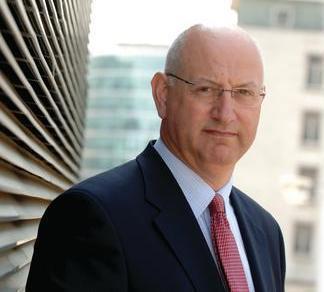 New broker PIB Insurance Brokers has hired industry big-hitter Bernard Mageean as managing director of underwriting and placement.
He joins from Lloyd's insurer ProSight Specialty Underwriters where he was managing director.
The move reunites Mageean with PIB chief executive Brendan McManus. Mageean joined Giles as managing director of underwriting and wholesale in 2012 when McManus was the broking group's chief executive.
Before Giles Mageean was director of insurer relations at Towergate-owned Broker Network, and before that managing director of property at insurer QBE Europe. He has also served as director of commercial underwriting at RSA.
PIB has announced Mageean's appointment alongside 18 other senior hires.
The other new team members will be located across PIB's UK-wide offices including Aberdeen, Birmingham, Glasgow, London, Ipswich and Norwich.
The new hires include:
Fraser Pratt as head of legal indemnities – London, from broking group Willis
Mike Carolan as head of construction – London, also from Willis
Duncan Cogdell as branch director – Ipswich, from Lloyd's broker Genavco
Graeme Cant as branch director – Aberdeen
The company has also hired six people to bolster its employee benefits team following the appointment of Clare Dare in September as the division's head.
McManus said: "I am thrilled to be working closely with Bernard again after we partnered so effectively at Giles. It's great to reassemble a winning team.
"Our other new hires will play a key role as we break new ground in broking, addressing a clear gap in the market by offering high levels of bespoke service and guidance combined with the expertise associated with the majors.
"That means attracting the industry's best talent so we are delighted to welcome these exceptional individuals to PIB. This highly experienced team will continue to build on the strong work we are doing for our clients across the UK and help us grow to the next level."
PIB was founded in 2014 by McManus and Chris Giles.