Towergate Group chalks up 23 acquisitions in 2012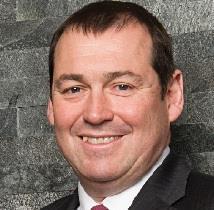 Towergate Insurance has bought the book of business from the Stoke office of Newstead Insurance Brokers and the general insurance arm of Grenville Westinsure, while Towergate-owned acquisition vehicle CCV has snapped up D Lawson & Son (Insurances) and M&RE Rogers.
Six members of Stoke-based Newstead will move to Towergate's Stoke office under the leadership of Towergate regional managing director Peter Worthington.
All employees of Bideford broker Grenville will remain with the firm and answer to Towergate regional managing director Nick Hatch.
D Lawson & Son will merge with CCV subsidiary RV Wallis & Co and report to Towergate regional managing director Russell Hogarth. Founder John Lawson will stay with the firm for another year.
M&RE Rogers principal Mike Rogers will now work part time, and all staff will be kept. The firm will move to CCV's Three Counties office in Stratford-upon-Avon.
In a statement, the Towergate Group said it had now chalked up 23 acquisitions this year.
Towergate Group chief executive Mark Hodges said: "It's great to see the acquisition momentum we have created in 2012 continue at a pace, with four more quality broking businesses joining the Towergate Group. Our access to readily available acquisitions funds coupled with our efficient due diligence and integration processes means we are well placed to seek out opportunities in this market."