A new question was introduced to the survey this year, asking brokers to rate insurers' e-trading options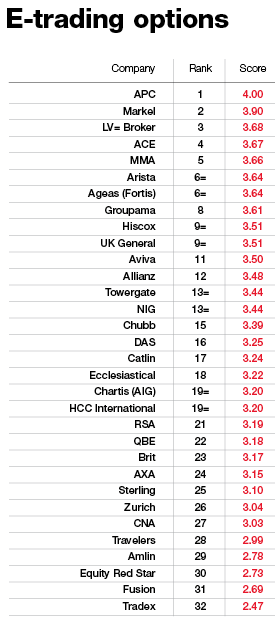 Surveys for commercial lines and personal lines were run separately for the first time this year. Both surveys included a new question about e-trading options for brokers, the results of which were excluded from the total score calculation.
New entrant APC came top of the table for e-trading, with Markel in second place, LV= Broker in third, ACE in fourth and MMA in fifth. Sterling, having made great strides overall, came in 25th for e-trading.
Catlin-owned Angel Underwriting - omitted from the rankings because it received fewer than 50 responses - would have been top for e-trading with a score of 4.18, had it been included.