Husband and wife submitted false claims for stolen valuables, IFED investigation found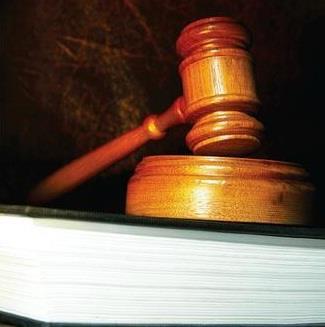 A couple have been sentenced today at Bury Magistrates' Court for trying to defraud RSA and Legal & General (L&G) by submitting bogus claims for stolen valuables.
The pair – Michael Longden, 27, and Jaime Guilfoyle, 29, from Derwent Drive, Bury – both pleaded guilty to two counts of fraud by false representation at the court on 23 January after an investigation by the City of London Police's Insurance Fraud Enforcement Department (IFED).
Guilfoyle made a £2,228 claim to RSA for her Ted Baker handbag and its contents – a purse, £700 in cash, perfume, make-up and two Samsung Galaxy tablets – which she reported was taken from the open boot of her car while she was unpacking shopping in February 2014.
Checks by RSA revealed she had made a similar claim to L&G in August 2013 and received a £4,892 payout from the insurer. On that occasion Guilfolye said her Ted Baker handbag contained an iPad Retina, Samsung camera, Guess watch, diamond engagement ring, white gold and diamond wedding ring and charm bracelet when it was stolen while she was in Blackpool.
Guilfoyle told RSA that the £700 cash was to pay the couple's rent but the insurer discovered the rental agreement provided as proof had been altered and that the couple actually paid electronically.
She also stated she bought the tablets from hardware provider Insight Direct, providing photographs of an invoice, but RSA later found out that invoice had been doctored.
Both insurers referred the case to IFED. Longden and Guilfoyle admitted that they made up the thefts and that the claims were fraudulent, stating they were suffering money troubles.
They were each sentenced to undertake a four month community order and given a curfew between 7pm and 6am. They were also ordered to pay £2,000 compensation to L&G.
Detective Constable Kate Sibley, who led IFED's investigation, said: "Longden and Guilfoyle twice concocted stories about how they had fallen victim to handbag thefts. On the first occasion they got away with it but the second time their fabricated insurance claim fell apart under scrutiny from RSA.
"This case highlights once again how IFED take small-time insurance scams just as seriously as the major frauds run by organised crime groups. The message from us is that if you submit bogus claims, big or small, do not be surprised if one day we come calling for you."
Join the debate in our new LinkedIn specialist discussion forums