Gallagher wants former employee banned from working at rival before he causes any more damage to their business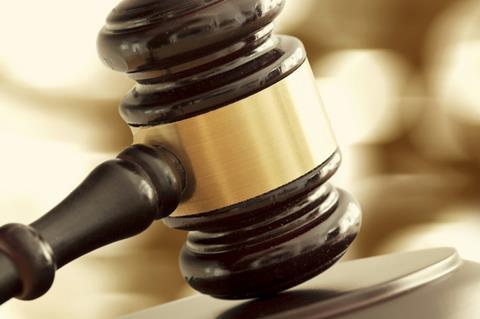 Arthur J Gallagher claims it is under "attack" from a rival broker and its former employee, who have broken their contracts and are now taking away its business.
Duncan Rogers joined Aston Scott two months ago and now Gallagher is taking court action to stop him from working at the private-equity backed broker.
Gallagher accuses the company, its chief executive Peter Blanc and account director Rogers of all conspiring together to illegally poach clients and misuse confidential information.
Gallagher's case hinges on whether Blanc broke an agreement which prevented him from hiring 'restricting employees' until 2017.
Gallagher's lawyer, Daniel Stilitz, argued yesterday at the High Court for an injunction to prevent Rogers working at Aston Scott, outlining the damage he could cause.
The barrister said there would be a loss of business from Gallagher's Feering office in Essex to Aston Scott's Colchester office.
The actions amount to a 'sustained attack' on Gallagher, the court head.
Rogers is an important person who controlled £500,000 in premium while he worked at Gallagher's Feering office, which amounts to over 10% of premium controlled by the branch, the court head.
Aston Scott boss denies allegations
Peter Blanc says Gallagher's claims are based on 'inference' and denies any wrongoing
Blanc's denies breaking any contractual agreements.
His lawyers stress that Rogers approached Aston Scott four days after leaving Gallagher on June 21 and he doesn't fit the definition of a 'restricted employee'.
Meanwhile, lawyers for Rogers, argue his contract did not have a non-compete clause in the contract.
Rebutting Gallagher's claim that five employees had left for Aston Scott, the barrister representing the Kent-based broker, Gavin Mansfield, said the staff were back office and therefore were not "restricted employees".
The court also heard there was no conspiracy in relation to the five clients, two of whom were on the agreed list of 43 clients that Aston Scott was allowed to compete for, following Blanc's departure from Gallagher.
Judge Soole will give his judgement on the injunction on Friday.
A speedy trial is likely to be held in November.