Community in Bishop Auckland anger at Swinton shop closure
Customers have been left angry after Swinton confirmed it will be shutting its branch in Bishop Auckland, near Durham.
Customers of Swinton Insurance, in Newgate Street, received letters which said the company was taking the "difficult decision" to close the branch.
Swinton's latest round of branch closures was announced in February.
Keith Pybus, of Darlington, has been using the branch since the Darlington store closed last year and said he had been left angered by the most recent closure announcement.
He said: "Like many people, I detest online and over-the-phone transactions. That is why Swinton have been my brokers for several years even though it cost me a bit more. It seems we'll have no choice as from the end of this month."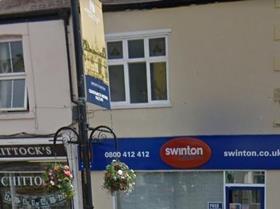 The shop in Bishop Auckland
Another customer, who did not want to be named, said she was unhappy that her letter pointed her to the website to find her nearest branch when her reason for using the branch was because she could not get online, according to The Northern Echo, part of the same media group as Insurance Times.
Durham County Councillor for Bishop Auckland Town, Sam Zair, said the loss of the branch would cause inconvenience for customers as well as adding another empty unit to the high street. He also expressed concern for the staff who would lose their jobs, including those who had already relocated from the former Darlington branch.
He said: "On one side of the coin, the vast majority of people are renewing their policies online but on the other side, it's just another empty unit on the high street, which is sad to see."
The nearest store for customers will now be in Middlesbrough.
A spokesperson for Swinton said: "We are reducing our branch numbers because the majority of customers now buy insurance us over the phone or through the internet."
Subscribers read more
Swinton v A-Plan: Making the most of the high street