Bank sues insurers including Aviva, QBE, Liberty, Hiscox, Chubb, RSA, Zurich, Catlin, ACE and Travelers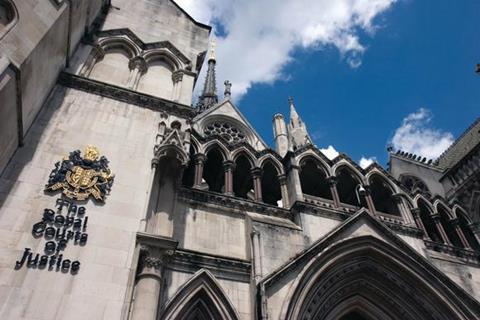 Deutsche Bank is suing all 26 insurers involved in the 2008-2009 Assigned Risks Pool (ARP) for £1m.
The banking giant claims that all insurers involved in the 2008-2009 ARP years should pay out for a law firm which it successfully sued for negligence.
The High Court writ reveals that Deutsche Bank used conveyancing firm Cranbrook Solicitors Ltd on two re-mortgage advances in March 2007.
Cranbrook acted in breach of the trust causing Deutsche Bank to suffer substantial losses, the writ says.
Deutsche Bank successfully sued Cranbrook in September last year for £986,563, the court papers say. In January, a winding up order was made against Cranbrook.
The bank claims that Cranbrook was indemnified by ARP insurers and now they should pay out for the judgement.
However, the writ says that the ARP manager is defending the claim.
It says: "In breach of the ARP policy, the ARP manager, acting as an agent on behalf of the qualifying insurers, has denied that the qualifying insurers are liable to indemnify Cranbrook in respect of its liability pursuant to the judgement, and the ARP manager and/or qualifying insurers have failed and refused to pay to Cranbrook and/or the claimant any sum in respect of its liability pursuant to the judgement."
Deutsche Bank wants a total of £1m from insurers.
The insurers listed are:
AG Dore & others; AIG UK Limited; ACE European Group; Aspen Insurance UK Limited; Aviva Professional Risks; Barbican Syndicate 1955 LIBRA; Catlin Insurance Company; Catlin Syndicate 2003; Chubb Insurance Company of Europe SA; DA Constable Syndicate 386; Hiscox Insurance Company; Hiscox Syndicate 33; International Insurance Company of Hanover Limited; J Neal QBE Syndicates 1866; Liberty Mutual Insurance Europe Ltd; Newline Syndicate 1218; Pembroke Syndicate 4000; QBE Insurance (Europe) Limited; QBE Syndicate 2000; Quinn Direct Insurance; RSA plc; Solicitors Indemnity Mutual Insurance Company Association Limited; Travelers Insurance Company Ltd; W R Berkeley Insurance (Europe) Ltd; Zurich Professional & Financial Lines Ltd.
Deutsche Bank has not responded by the time of going to press.