Chief executive plays down loss of partnership deals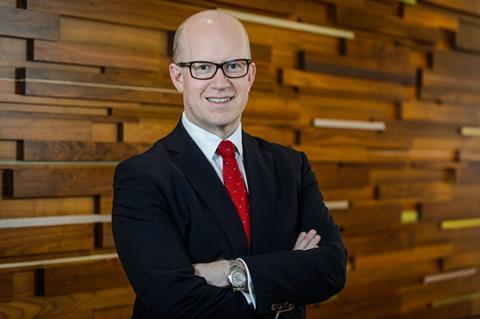 Direct Line Group remains committed to the partnerships market, chief executive Paul Geddes said, despite the recent contract losses and the possibility that its RBS travel and rescue deal could also go.
The insurer announced in its first half results yesterday that the RBS travel and rescue deal would be reviewed at the end of the current contract term, although it will compete to retain it.
This comes on top of the recent loss of the Sainsbury's and Nationwide deals.
But the group also announced that it had renewed its home deal with former parent bank RBS for another three years, and that it had extended a travel deal with Nationwide for its packaged bank accounts until the end of 2018.
Speaking to Insurance Times yesterday following the release of the results, Geddes said: "We are committed to the partnership market, both to banking partners, which we do well, and motor manufacturer partners.
"We provide rescue to a number of people and we'd like to do more of that. We are pretty active in the marketplace."
He added, however, that partnership deals can take a while to come to fruition. He said: "Don't expect any immediate huge announcements on it."
Direct Line Group recently lost partnerships deals with both Nationwide and Sainsbury's. The company said in its results that these deals accounted for £105m of gross written premium (GWP) in the first half of 2016, which means a gross amount of around £210m of annual GWP will be lost when the deals expire.
But Direct Line Group chief financial officer John Reizenstein pointed out that if the company continued its currents GWP growth trajectory of 4%, this would reduce the annual GWP loss by around £120m.
Geddes added that the partnerships GWP loss was not a big focus for the company because it is concentrating on profitability rather than business volume.
He said: "If premiums go down, premiums go down. We are not chasing premiums."