Chief executive Paul Geddes could net up to £3.8m and John Reizenstein £2.1m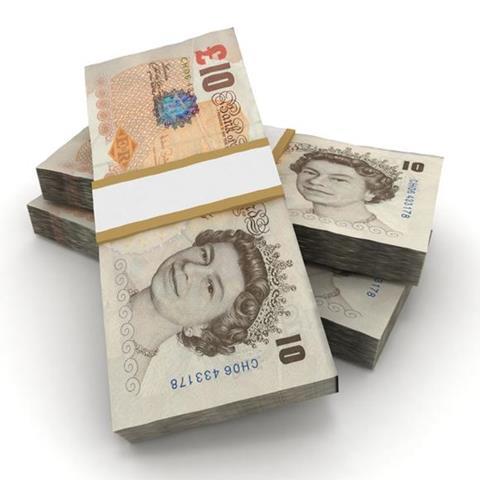 Direct Line Group has defended its decision to award its top two executives multi-million-pound pay packages.
The company revealed in the prospectus for its forthcoming initial public offering (IPO) that chief executive Paul Geddes could be entitled to up to £3.81m a year under his pay deal, and chief financial officer John Reizenstein £2.08m.
The amounts are a combination of base salaries, performance-related incentives and other benefits. Some 75% of the total is performance related, and contingent on Direct Line Group hitting its recently-stated targets of a 98% combined ratio by 2013 and return on tangible equity of 15%.
In 2011, Geddes received total pay, including salary and benefits, of £1.72m, while Reizenstein netted £949,303.
Analysts have suggested that Direct Line Group could come under fire for the pay awards, because even after flotation it will still be majority-owned by Royal Bank of Scotland, which is owned by taxpayers following its 2009 bail-out by the UK government.
Also, some consider the stated combined ratio and return on equity targets to be relatively easily achievable, making it tough to justify the rewards on offer.
A Direct Line Group spokesman defended the pay levels, however, saying: "Remuneration is benchmarked by an independent executive remuneration consultancy against the FTSE 31-100. On both this metric and benchmarked to other large insurance company remuneration, executive compensation is below the median."
Commenting on the robustness of the targets, the spokesman said: "Both the remuneration committees of Direct Line Group and RBS Group believe the targets are stretching.
"For the chief executive's long-term performance shares to vest in full, Direct Line Group will have had to deliver an average return on tangible equity of more than 17% over three years and be in the top 20% of FTSE 350 companies in terms of total shareholder return. Shareholders ought to be absolutely delighted with a performance like that."
Under the new pay deal, Geddes will receive a base salary of £760,000 a year and maximum total annual incentives of 175% of his total base salary, or £1.33m. The package also includes life insurance, income protection insurance, a pension and a car allowance.
Trading in Direct Line Group shares is expected to commence on the London Stock Exchange on a conditional basis on 11 October and unconditional trading is expected to begin on 16 October.