Research from Allianz says drones will require at least $1m of insurance coverage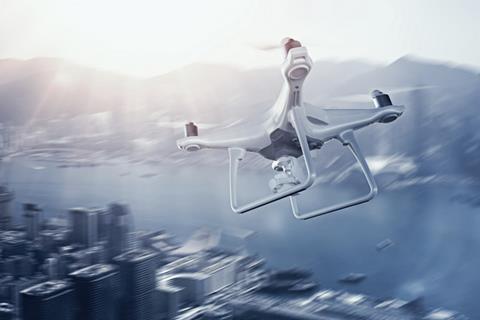 The global drone insurance market could be worth $1bn by the end of 2020, Allianz Global Corporate & Specialty (AGCS) has said.
The projection is based on the expected growth of drone technology outlined in AGCS's report titled 'Rise of the Drones: Managing the Unique Risk Associated with Unmanned Aircraft Systems'.
AGCS expects the number of unmanned aircraft systems (UAS) or drones to grow as the technology becomes smaller and cheaper.
The insurer, which is part of Allianz Group, said that UAS technology had the potential to solve problems across industries.
But added that its growth raised safety concerns such as collisions, crashes, cyber-attacks and terrorism.
Terrorists can hack UAS to target nuclear power stations or civilians as there is a danger of loss of control if a drone flies beyond its signal range or if there is a system failure.
And a small drone can cause as much as $10m in damage if it were to hit the engine of an airplane, the study said.
AGCS aviation practice leader James Van Meter added: "Whether you run a coffee shop or a truck delivery business you need insurance to run your business. Drones are no different.
"Commercial operators of UAS will require at least $1 million of insurance coverage to protect against risk exposures."