Stefano Tranquillo on how FM Global is continuing to ride out the slump in UK commercial property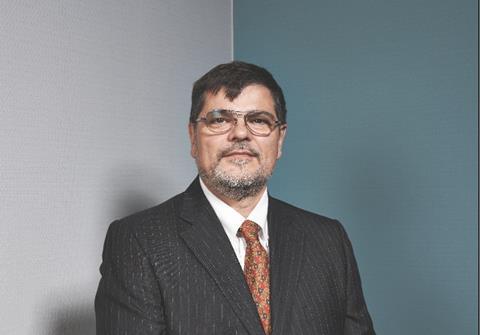 If you were going to pick a line of business to focus on in today's general insurance market, it probably wouldn't be UK commercial property.
Commercial lines generally are under pressure because of heavy competition, rising claims and dwindling demand, and property is no exception.
It even has the big boys worried. Aviva UK and Ireland general insurance chief executive Robin Spencer vowed to improve his company's commercial property business after the division reported a 103% combined operating ratio (COR) in the first half of 2012.
It might be assumed, then, that FM Global northern Europe operations manager Stefano Tranquillo would be concerned. He is responsible for the US mutual insurer's UK business, which almost exclusively writes commercial property for large corporations and mid-market firms.
We don't have shareholders breathing down our necks, and that allows us to take a longer-term view of the business"

Stefano Tranquillo
But the calm and deliberate Italian is unfazed. He contends that FM Global has several strengths, including its risk appetite, engineering expertise, and its mutual company status, that allow it to beat the pricing cycle.
Competition in commercial property may be intense, but FM Global is reluctant to stray far from the business line it knows best. And Tranquillo still sees plenty of opportunities for his firm in the UK commercial property market.
But first, a little history. FM Global was formed from a collective of US policyholder-owned commercial property insurers called the Factory Mutuals, set up in the mid-19th century. FM Global expanded into the UK and other non-US markets when its US clients moved into Europe and elsewhere after the second world war.
Tranquillo joined FM Global's London operation as a loss prevention engineer almost 30 years ago in 1984, having studied mechanical engineering at Imperial College in London. In 1992, however, he was lured to the underwriting side of the business by an insatiable curiosity about what made it tick.
He says: "I was always fascinated by underwriting. I couldn't quite understand how the underwriting worked and it intrigued me, so I wanted to get into that."
Tranquillo found his background very useful in his new discipline, as he had visited a lot of the commercial and industrial facilities underwritten by FM Global when he was an engineer.
"It gave me an understanding of the technologies that were being used and employed by our clients. That made the underwriting a lot simpler, which is why a lot of our underwriters today have come up through the engineering arm of the company," he says.
A distinct business strategy
The engineering-led underwriting approach is not unique to Tranquillo; it permeates the company. The group as a whole employs 1,800 engineers. As of 31 December 2011, the group's UK legal entity, FM Insurance Company Ltd, employed 587 engineers - just under half of its 1,180-strong workforce. By contrast, it only employs 121 underwriters.
It is this focus on engineering and risk management, along with a group policyholder surplus in 2011 of $7bn (£4.5bn), that allows FM Global to be comfortable with its exposures and ultimately offer large amounts of capacity to its big corporate clients. The group's mantra is that the majority of loss is preventable.
Tranquillo says: "The focus is always on large, commercial industrial businesses that have a desire to really manage their risks, and have a desire to work with us in order to control exposures and avoid exposures to the extent that is possible.
"It's a win-win, because at the end of the day, by helping our clients reduce their exposures they are going to have fewer losses, and that, in turn, means that we can provide them with competitive capacity."
The challenge with capacity
Offering broad coverage and large amounts of capacity to huge multinational corporations has its drawbacks: when the losses come in, they are very large, and can put a big dent in a year's results. For example, the high level of natural catastrophes in 2011 caused FM Insurance Company, which excludes US business, to make a loss of £37.9m for the year, compared with a 2010 profit of £19.4m. The 2011 combined ratio was 125%.
Big losses such as this could prompt other companies to withdraw capacity or change underwriting focus, but not FM Global. Tranquillo says the company's mutual status allows it to look at large losses in a more measured way than listed competitors and not react as strongly to them.
Tranquillo says: "We don't have to report quarterly results and don't have shareholders breathing down our necks, and that allows us to take a longer-term view of the business. This, in turn, allows us to provide more stable capacity over the longer term, so we are not as volatile in terms of market cycles and following those cycles."
Tranquillo argues that the company is also shielded to an extent from market pricing cycles because the group's $8bn surplus makes it less dependent on reinsurance, which "gives greater control on pricing over time".
FM Global will not rush to expand outside its core commercial property area in the UK.
Tranquillo says: "Property is our strength and we want to be the best at providing both the cover and also the loss-prevention engineering. That is our focus. We would rather not dilute that."
UK commercial property may be tough, but FM Global is showing the market that, with the right approach, it is possible to engineer success.
FM Global's three challenges
Staying profitable amid more claims and competition, lower rates, and lower returns
Persuading clients that its engineering-led and mutual structure is the best option
Keeping abreast of threats to commercial properties and business supply chains