Over-5os broker Insurance Dialogue is on the market to private equity investors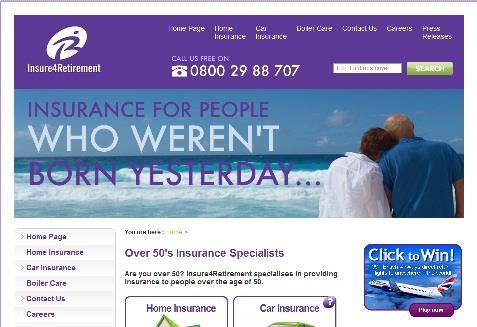 Equity Insurance Group is planning to sell a majority stake in its broker Insurance Dialogue, Insurance Times understands.
Private equity houses are understood to be interested in Bournemouth-based Insurance Dialogue, which specialises in cover for over-50s, trading as insure4retirement.
Insurance Times understands that IAG UK, Equity's parent, has decided Insurance Dialogue is a 'non-core' part of its business. IAG UK bought a 51% stake in the company from Bridges Ventures in 2009.
Private equity firms are especially keen on a share of Insurance Dialogue, seen as a good investment.
"It's a market that's subject to growth, therefore it appeals to the private equity investors, but it's also an area which trade buyers like, because generally the results are less volatile than elsewhere," a source said.
An Equity Insurance Group spokesman said: "As a matter of course, we constantly review our stakeholdings. But it is not our policy to comment on market speculation."
IAG UK has worked to slim down its business, retracting from aggregators and culling unprofitable broker deals, after a year of heavy losses.
IAG UK's losses for the year ending June 2011 were A$181m (£115m), just over half the A$355 lost in the previous 12 months. Most of IAG's UK business is Lloyd's motor insurer Equity Red Star, which has suffered massively from bodily injury claims.
"Equity are always looking at the value of their shareholdings, and if they are doing that at the present time with this company that is their option," said Insurance Dialogue managing director David Holden.