Sister company EIG signed off two loans in 2011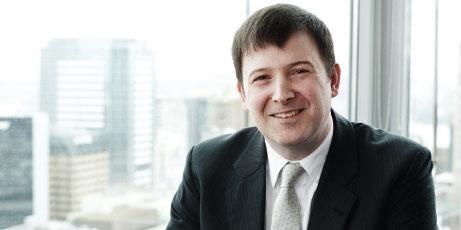 More details about the difficulties at troubled Lloyd's motor insurer Equity Red Star have emerged after the company revealed it had received a £113m capital injection from a sister company during 2011. The extra money was needed to buy reinsurance against worse-than-expected results and to fund a cash call from its Lloyd's syndicate, 218, amid heavy bodily injury losses and reserve strengthening.
Companies House filings also reveal that Equity Red Star had to put an additional £60m into reserves in the 2011 financial year for 2009 and prior years of account, indicating that heavy reserve strengthening undertaken in 2010 was not enough.
The news closely follows the company coming under fire from Lloyd's for poor oversight of reserving practices. But recently filed results for Syndicate 218 indicate that the worst should now be in the past.
Companies House filings show that Equity Red Star received £113m in two subordinated loans during 2011 from Equity Insurance Group (EIG), a fellow subsidiary of IAG
UK Holdings, ultimately owned by Australian insurance group IAG. EIG injected £80m on 25 February 2011 and £33m on 28 November 2011. The additional funding follows a £186m cash injection made on 30 June 2010.
The 2010 and 2011 cash injections were needed to fund Equity Red Star's purchase of adverse development reinsurance cover for Syndicate 218's motor book and a £151m cash call from Syndicate 218, which it paid to the syndicate on 16 June 2011.
The adverse development reinsurance cover, which protects Equity against worse-than-expected claims, was purchased from Berkshire Hathaway subsidiary National Indemnity.
Equity Red Star deposited £80m additional funds at Lloyd's to support open years of account on 25 February 2011. Under the Lloyd's accounting system, years of account are kept 'open' for three years to allow for better quantification of liabilities.
According to results filed with Lloyd's, Syndicate 218 made a £38.2m loss in the year to 31 December 2011 after reporting a £499.5m loss the previous year. Its 2011 combined ratio was 108.1%, compared with 199.1% in 2010.
Equity Red Star, the biggest capital provider of Syndicate 218, made a loss of £73.8m in the year to 30 June 2011. This is a 70% improvement on the £243.6m loss it made the previous financial year, when it had to strengthen reserves against rising bodily injury claims.
Equity has taken several steps to improve its business, which rating agency Fitch has described as "broadly successful".
Despite the improving results, Equity Red Star's shareholders' deficit deteriorated by 31% to £314.3m in the year to 30 June 2011.
We say …
● The additional cash injection shows the extent of the troubles Equity Red Star was still suffering during 2011 - a time when many of its peers, including Direct Line Group, had put bodily injury reserving woes behind them.
● IAG group chief executive Mike Wilkins is aiming for close to break-even results at IAG UK for the year to June 2012. It will be interesting to see whether this target is met.