Industry sources tip sale to involve run-off specialist, but Australian owners would prefer trade buyer or MBO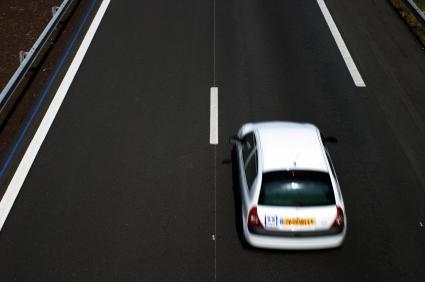 IAG this week moved a step closer to selling Equity Red Star by holding talks with potential bidders.
The Australian insurer opened the door to offers for its entire UK operation, which includes commercial broker Barnett & Barnett (B&B).
Market sources tip the Equity sale to involve a run-off specialist. This solution could see all or part of the business snapped up by a legacy buyer with the renewal rights being hived off to a trade buyer.
IAG said it would favour either a sale to a "strategic purchaser" or management. Sources close to the company denied that the management team, which includes chief executive Ian Foy and chief financial officer Andrew Gibson, was planning a bid.
However, it is understood that the UK bosses would prefer the business to be sold to a run-off specialist rather than a trade sale, a favoured option in Sydney. "There seems to be a disconnect between what's wanted in Australia and what's wanted in the UK," said a source.
IAG UK's future has been in doubt since May when the parent company put its entire UK operations under review. A spokesman told Insurance Times: "As previously announced, IAG is conducting a strategic review of its UK operations. The strategic review is considering all options.
"These include, but are not limited to, a continuing focus on improving the business's performance within the current operating model, refining the business's strategy to a more focused specialist motor offering, and exploring options for a potential sale of all or part of the business to a strategic purchaser or to management.
"We are currently speaking to interested parties and there is no sale agreement at this time."
Meanwhile B&B's management team, led by managing director Neil Campling, is expected to launch a bid for the broking business. Insurance Times understands that Campling's team is trying to secure backing to buy out the business from IAG.
It is unclear, however, whether any deal would include the business of broker NBJ, which B&B acquired in 2010, doubling its gross written premium to about £50m.
Isleworth-based B&B reported turnover of £4m for the year ended 30 June 2011 (2010: £3.6m), producing a post-tax profit of £575,512 (2010: £512,546), according to documents filed at Companies House.
The broker was bought by IAG in 2008. It is expected to attract interest from the consolidators.
Campling declined to comment. The IAG spokesman added that an update on the strategic review of the UK business is expected when it reports its full-year results in August.
Talking points …
● IAG prefers a straight cash sale to a trade buyer, as it already faces a A$250m loss (£199.3m) on the sale of Equity, which it values at A$550m.
● Equity's UK management could seek fresh capacity if it can keep the renewal business and partner with a run-off specialist to manage the reserves and legacy business.
● Motor insurers will be watching closely and looking to pounce if the renewal book becomes available.