Chief executive Ian Parker says motor insurer's turnaround not complete until COR hits 90%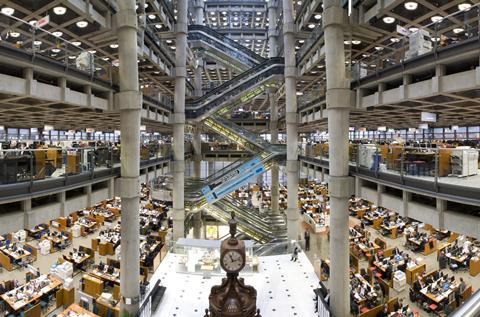 Lloyd's motor insurer ERS reported a 99.8% combined operating ratio (COR) for 2015, marking the company's return to underwriting profit for the first time since 2009.
The 2015 ratio was a 1.2 percentage point improvement on the 101% the broker-only insurer reported in 2014.
But chief executive Ian Parker said that he was still not satisfied with the level of underwriting profitability, and that the company's turnaround will not be complete until it hits its target COR of 90%, which it aims to do in two to three years.
He told Insurance Times: "I don't think our result of 99.8% is acceptable in a long-term situation. If this were business as usual and all we were able to do was deliver 99.8%, I would want to shut up shop."
ERS has been in turnaround mode since private equity house Aquiline Capital Partners bought it from insurer Insurance Australia Group in April 2013.
The insurer has been refocused as a motor-only, broker-only underwriter. Last June it completed a £20m replacement of its ageing IT system. It also closed its old Brentwood head office, shifting roles to its new London headquarters and its operational centre in Swansea.
Parker said that that the transformational work in the business is now complete, but added: "Our turnaround isn't, and it won't be until we get to 90%."
He said that the company is seeking further improvements in the claims ratio and the expense ratio to shave the remaining 9.8 points from the COR.
The expense ratio has already improved as a result of the transformation. It fell to 36.3% in 2015 from 37.8% in 2014 thanks in part to reduced headcount costs and IT savings.
Chief financial officer Katie Wade explained that the 2015 expense base still contained some residual IT and transformation costs which will not recur in 2016.
Claims ratio improvements would come from pricing, underwriting and claims initiatives, Parker said, as well as more closely matching broker commissions with the performance of the business.
Both ratios should also improve as ERS starts growing faster. The company grew gross written premium by 2.2% to £394m in 2015. Parker said: "I'd be disappointed if we don't show some significant growth in 2016 – market share growth as well as growth driven by rate increases."
Despite the improved underwriting performance, ERS's profit dropped by 27.7% to £6m from £8.3m. This was because of a sharp drop in investment income to £2m from £12m.