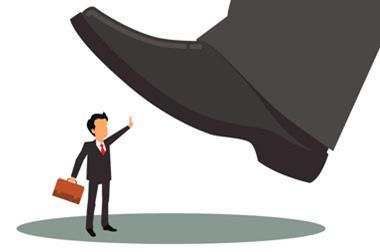 Allianz has criticised plans by the EU's pensions and insurance regulator Eiopa for EU-wide stress tests, calling them "half cooked".
The insurer is also worried that the test results could be used by the European Systemic Risk Board, which looks for risks to the financial system across the EU, to force the insurance industry to hold extra capital.
Allianz head of regulatory strategy Tobias Buecheler said that while insurance stress tests made sense in principle, the scenarios in the latest exercise would not produce a meaningful result.
Key points:
Eiopa's stress test examined how insurers fared in different scenarios
Allianz said test scenarios were extreme
Eiopa said tests would allow supervisors to test threats to financial stability
Eiopa launched a stress test last month to examine how insurers fared in different scenarios.
The results will be published in December. Insurers cannot pass or fail and there will be no need to recalculate their solvency positions.
The tests examine two scenarios: a prolonged period of low rates and a short- term shock involving hits to both the equity and fixed income markets.
Allianz's concern is with the protracted low-rate scenario, the Financial Times reports.
The tests assume that the so-called ultimate forward rate, an interest rate used to assess the current value of very long-term liabilities, will fall to 2% from 4.2%. The lower the rate, the higher the current value of liabilities.
"Economically you wouldn't see such a severe drop in the ultimate forward rate," Buecheler said.
"Solvency ratios could go down substantially, especially without considering transitional measures used by some insurance companies. They need to make it clear to the market that it is a freak stress situation."
He questioned the need for such a severe stress test just months after the introduction of Solvency II.
"We're concerned about a spanner in the works. It doesn't make sense to do a stress test of the Solvency II framework at this point in time," Buecheler added.
But Eiopa said the exercise would allow supervisors to test threats to financial stability.
The regulator added: "Given that underwriting risks are not tested in this exercise, the market risk scenarios are designed to be severe enough as a response to the challenging macroeconomic environment we are currently observing.
"Such scenarios represent a low-probability event. At the same time their likelihood cannot be fully ruled out."