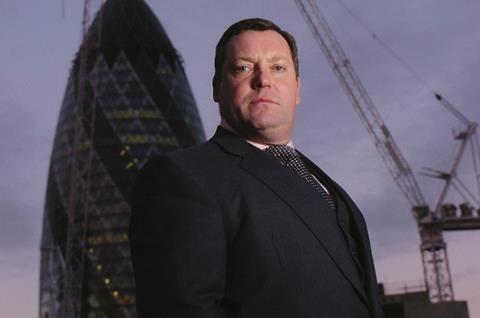 Gable has abandoned plans for sister underwriting agency Hogarth to contribute £10m to the unrated insurer's regulatory capital after chief executive William Dewsall decided the transaction would be "inappropriate".
According to a stock exchange announcement, Dewsall now intends to use a separate private vehicle, wholly owned by him, to provide the £10m guarantee to Gable Insurance AG (GIAG), the group's Liechtenstein-based insurance company.
FCA-regulated Hogarth Underwriting Agencies acts as Gable's UK underwriting agency and is 100% owned by Dewsall.
Gable said in today's announcement that it was still finalising the structure and terms of the £10m guarantee and that it remained subject to approval by the insurer's regulator, Liechtenstein's FMA, and shareholders.
Gable said the £10m guarantee would be part of GIAG's regulatory capital and would be available to the insurer at any time, but added that GIAG should only use it "in the event it experiences a significant and unexpected decline in its current financial position".
Gable announced the Hogarth capital plan last week alongside a full strategic review, including a possible sale of all or part of the business.
It said it was conducting the review after deciding it was "not possible" to raise enough funds to be fully compliant with the Solvency II capital regime, which came into force on 1 January 2016.
Today's Gable announcement said: "Further to its announcement of 25 May 2016, Gable Holdings announces that, following further consideration, William Dewsall notified the company that it would be inappropriate for Hogarth Underwriting Agencies Limited, as a regulated entity authorised by the Financial Conduct Authority, to provide the £10m guarantee that the board of Gable intends should form part of Gable's regulatory capital."