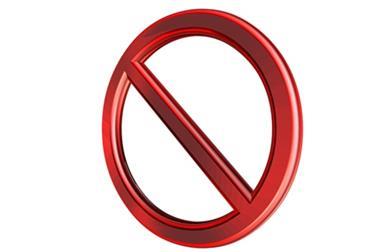 Gable has stopped writing new business as part of its plan to bring the company up to Solvency II compliance.
The company also admitted in its results this morning that its regulatory funds had fallen below the required level.
Gable said that it had instructed its brokers to stop writing business with immediate effect, subject to local jurisdictions and laws.
Under the plan, Gable aims to transfer all its UK business and the majority of its European business to rated carriers using managing general agents, and retain enough capital to operate as a significantly smaller, niche business.
It is also considering offloading its historical book.
Gable said: "The board has taken the decision that it would not be prudent to continue writing new business within Gable when we are aware that with effect from 1 October 2016 we will be introducing this business to our new carriers.
"We will be working with our brokers and policyholders to ensure a seamless transfer."
Capital requirements
The plan comes as Gable admitted that its capital levels had slipped below regulatory requirements.
The company warned on 25 May that its full year profit would be £6m worse than thought because it received a lower payout from an after the event (ATE) insurance policy than it was expecting.
But the full-year results revealed that this lower payout had also hit Gable's solvency.
The company said: "Gable increased its regulatory capital partly through the injection of new capital into [Gable Insurance AG] and partly through the use of a quota share reinsurance policy which is effective for the 2015 calendar year.
"However, the impact of the additional provision against an ATE debtor announced earlier this year has reduced GIAG's own funds to below the required level.
"As discussed earlier in these accounts, whilst the board examined a variety of mechanisms to address this situation under Solvency I, the board, after consultation with its regulator, the FMA, is taking action to move directly into the Solvency II regime."