Single-currency bloc reports 0.2% GDP drop in Q2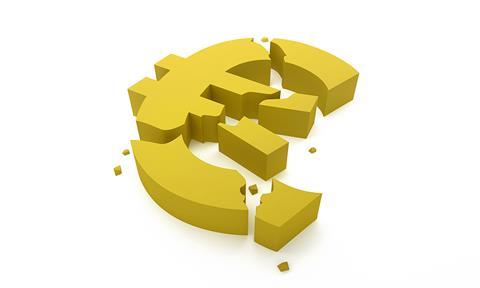 Gross domestic product (GDP) in the eurozone dropped 0.2% in the second quarter of 2012 despite growth in Germany and the Netherlands.
This follows on from zero growth in the single-currency bloc in the first quarter of the year
If GDP falls again in the third quarter, the eurozone will enter its second recession in three years.
The German economy grew by 0.3% and the Netherlands' by 0.2%, while France's growth was flat. But this failed to offset declines elsewhere.
There are also concerns that stronger economies such as Germany and France will not be able to keep up their current performance. The Financial Times quoted BNP Paribas economist Catherine Stephan as saying: "Against a backdrop of high tensions in financial markets, weak domestic demand among almost all eurozone members, output may fall over the next quarter."