Stephen Hester parachuted in to sort out mess following Irish crisis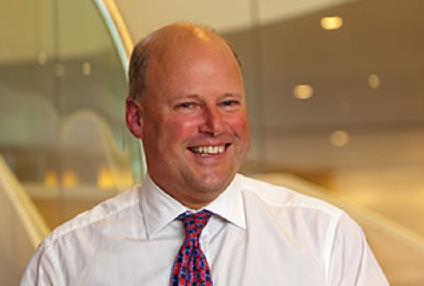 Former RBS chief executive Stephen Hester was today handed the task of reviving the fortunes of troubled insurer RSA.
Hester, known as the man who cleaned up RBS after it nearly went bust and had to be nationalised, admitted the insurer had "not lived up to our stakeholders' expectations".
RSA faces a battle to plug an estimated £500m hole in its balance sheet from reserving and accounting problems from its whiplash-hit motor firm in Ireland and a series of costly storms.
Hester said: "I am delighted to be asked to lead RSA, an organisation with a 300-year heritage. RSA has grown into a global insurer with market leading businesses, talented and engaged staff and long-standing partners and customers.
"However, the challenges of recent months have demonstrated that we have not lived up to our stakeholders' expectations and performed to our true potential. We have an obligation to deliver shareholder value and excellent products and services that provide everyday protection for our customers.
"I look forward to getting started immediately and working closely with the board on the business review to ensure that we are able to deliver strength and value to all of our stakeholders and re-emerge as an attractive solidly performing group."
Chairman Martin Scicluna said: "I am extremely pleased that Stephen is joining RSA as our new chief executive. He is an exceptional business leader with extensive global financial services expertise. He has an outstanding track record of transforming the performance of businesses, bringing new energy and focus and implementing a challenging agenda to ensure significant value is delivered for customers and shareholders.
"His appointment follows a comprehensive global search process that produced a shortlist of excellent candidates. He has the unanimous support of all of the directors and we are confident that, with the support of the board and the executive team, he will work quickly to take the group forward."
Hester served as chief executive of The British Land Company, chief operating officer of Abbey National and held several senior roles at Credit Suisse First Boston in the UK and US.