Richard Webb, director at Manchester Underwriting Management looks at underinsurance by brokers on their professional indemnity cover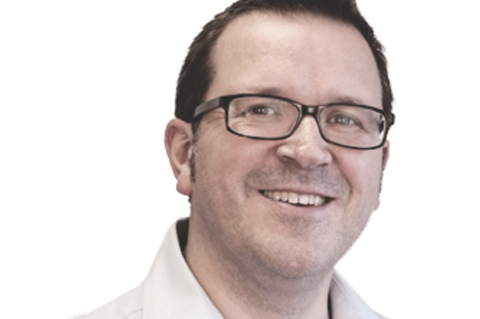 A common human trait is to avoid talking about a problem or a mistake. We happily discuss other people's problems and mistakes but we are not so keen to discuss our own, normally out of embarrassment.
At Manchester Underwriting Management we write professional indemnity for a wide range of professionals, including insurance brokers. Over the years we have met and dealt with many, most of whom are highly professional and justifiably proud of their businesses. They care about their clients, making sure they have the right insurance products, the right level of cover and the right advice.
One advantage of writing professional indemnity is you get to see the mistakes that other professionals make. Sometimes these situations arise out of bad luck or poor management but other occasions from what can only be described as pure stupidity.
A common example is claims that could have been avoided but a member of staff tried to cover up a problem or just ignored it, hoping it would go away. As a director of a business, I like to think that staff would always come and tell me of a problem. But in reality you often sense that there is a problem and then have to tease it out of the member of staff. I've seen too many claims where the director, managing director or chief executive totally believed that their staff would come and tell them of a problem, when in fact they tried to hide it or cover it up until it hit them in the face. There is often a good chance that the claim could have been avoided if only the member of staff had flagged it up straight away.
Ironically, whilst insurance brokers look to provide their clients with quality advice, when it comes to buying their own professional indemnity policy we see far too many buying inadequate limits of indemnity with the primary focus being price alone. Bizarre.
The new Insurance Act finally arrived on 12 August. The authors of the Act have tried to encapsulate within it the "best practice" that existed in the insurance market, rather than write a prescriptive piece of legislation telling us all what we should and shouldn't do. This approach is most welcome but, if we are honest with ourselves, the market doesn't always follow best practice so the legislation was necessary. Added to this is the FCA trying to raise standards, as are Biba and the MGAA. Both actively try to encourage their members and the industry to be better. Interestingly, having attended talks on the new Act organised by Biba around the UK, I was surprised by how many brokers didn't attend. When the talks strayed into the area of negligence problems for brokers, you could sense the discomfort in the room.
We are human and so will always struggle to talk about our embarrassing problems. But we all have a mutual interest in learning from the challenging experiences of others. Whilst we may not want to talk about it, perhaps the time has come for us to share some lessons.