MGAs on the catwalk: EC3\Legal managing partner David Coupe on the changes being wrought by the growth of MGAs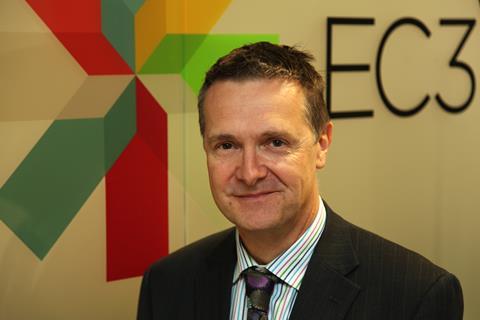 MGAs are the "in" item to have in this season's parade of insurance couture. MGAs are the real current business changers, bringing life to new types of insurance, and better business practices. They are disrupting traditional concepts of underwriting in a continuing soft market.
Like haute couture though, one doesn't just pick one off the peg. They are all different, all with differing business plans, different business types and different ambitions. There is a model for everyone, but rarely do MGA's start life as fully FCA authorised. They start as appointed representatives.
The FCA Report was highly critical of the AR Regime, but in the MGA market, these concerns are more apparent than real. Insurers and brokers want underwriters who are focussed on underwriting – not distracted by back office issues. And there is the time to market – six months minimum for an FCA authorisation and a lot of cost and expense. Or a week or so with an AR, and far less trauma.
Using an AR route, with "risk transfer" for dealing with premiums, and good systems, one can give the appearance of high fashion, and yet have a budget more akin to those shopping on the High Street. Cost-effective underwriting with experience and true entrepreneurship must be the way forwards for all brokers with binder books of business.
There is also the touchy subject of commissions – will the FCA force disclosure as required by the Distribution Directive? Or will they try to delay this until after BREXIT?
On the Catwalk, one can never be too revealing. We will no doubt find out soon when the FCA consultation commences. But what will this mean for MGAs? Who are they disclosing to? If it is direct retail business, then to the customer. If it is broker led business, then often the MGA has no contact with the customer. He will be paid by the insurer. And what benefit does the customer receive from knowing what the MGA receives, and why does he care? If he does care, then surely he also needs to know how much claims adjusters charge etc. They are all just part of the premium cost he pays.
Profit commissions, premium commissions and contingent fees are likewise. However, surely we need to be careful going forwards (following the Aspiro case) as to how these are treated for VAT purposes. Should we be splitting the "cost" to the client between pure premiums and "arrangement" fees? Will that impact on how we show commissions and fees? MGAs will be a clear fee to their insurers – they simply make arrangements for the purposes of effecting insurance. Their supply should be exempt.