New MGA will specialise in motor and be based in the London Market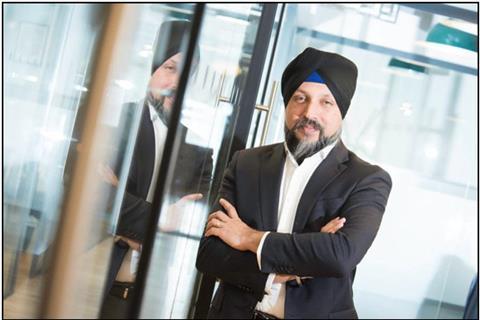 Volante commenced trading this month, having launched new MGA Edison Motor.
The London Market-based MGA will provide commercial motor products to niche markets in the UK. Its key lines of business will fall within the public-sector domain, as well as hazardous goods and haulage.
Volante founder and chief executive Talbir Bains (pictured) commented: "We are delighted that the first MGA has launched from the Volante platform. Edison Motor is exemplary in defining the underwriting fraternity that we are looking to create – a team which is led by exceptional underwriting talent and fully supported by Volante's technological, actuarial and operational infrastructure, and most importantly puts a risk assessment ethos at the origin of its underwriting approach."
Bains continued, "From these firm foundations, Edison Motor has been optimised to focus on our primary goals of delivering underwriting profit to our supporting capacity provider and make huge inroads into key market sectors which we believe are currently underserved. This will then truly deliver on a vision that is, in essence, commercial motor underwriting reimagined."
Steve Dickie and Doug Ockwell will be joint managing directors for the MGA.
Dickie has worked within motor insurance for 40 years, with underwriting and broking roles. He has worked at QBE, as well as in the Lloyd's and Composite market, and the London market.
He said: "At Edison Motor, our aim is to focus on delivering and maintaining the highest standard of service across all aspects of our client solutions. That means ensuring we achieve a rapid turnaround on quotes, produce bespoke policies, provide a best-in-class claims service, and offer outstanding risk management support."
With 25 years industry experience, Ockwell has also worked at QBE. He has experience in both motor and other classes.
He commented: "Operating from the Volante platform means we can maximise our underwriting time and hit the ground running. It provides an end-to-end system spanning everything from initial quotes and binding through to issuing documents and supporting claims management. That means we can concentrate on meeting the unique and increasingly complex challenges faced by the UK commercial motor market and building close working relationships with our brokers and clients."