Volante has announced that Gentium Motor is the 'first of its nine' new business deals with underwriting teams
Volante Global has launched its second MGA, Gentium Motor, specialising in the international motor sector to 'maximise its underwriting performance.'
It will be headed by a new managing director Neil Smith, who joins with over 25 years of experience in the UK and global insurance market. He will be responsible for overseeing all the underwriting activities carried out by Gentium Motor, maintaining broker and client relationships and ensuring it operates under the binding authority agreement terms.
Smith said: "Our aim is to work collaboratively with specialist local-market brokers and cover-holders to deliver exceptional on-the-ground service fully backed by A+ financial security. Our operating platform enables us to be flexible, efficient and responsive, delivering highly customised products in a timely manner."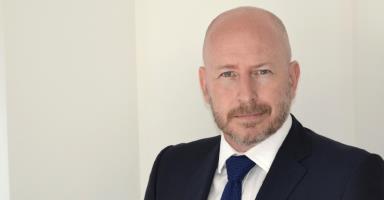 His former positions include director of NDS Risk Management Limited; 14 years as portfolio manager and senior underwriter for international motor at QBE, and senior underwriter at Ensign Motor Policies and Torch Motor Policies.
Volante's chief executive and founder, Talbir Bains, said that the new business deal is the 'first of nine' following a $900m multi-class, multi-territory treaty agreement secured with its 'three strategic-partner global carriers' earlier in June.
This deal is also the second platform that Volante has launched this year within the motoring arena.
Its first being its partnership with London MGA Edison in January focussing on the UK market and offering comprehensive niche commercial motor insurance.
The platform will operate on Volante's propriety underwriting platform, Gentium hopes to use technology to respond 'quickly and efficiently' to risk.
Smith added Gentium Motor is a 'totally new international motor proposition' to the London Market.
It focuses on two specific markets: niche-motor related schemes and affinity groups which include high-value, classic motor schemes, vehicle owners' clubs and large 'one-off' risks. It writes conventional and non-conventional business developing 'tailored insurance solutions.'
Bains added: "Our commitment to achieving full alignment with the strategic objectives of our Carriers guides the direction that we have set for Gentium Motor.
"We are focused on generating strong returns on capacity by delivering superior insurance products and services, supported by our technology-driven underwriting platform which ensures optimal performance at every stage in the process."
Volante will roll out the further eight business deals for its new underwriting teams in Q3 and Q4 this year in North America, Europe and Africa. It will span property, general liability, space, international motor, facultative property and casualty (P&C), leisure and sport, financial institutions, North America auto and professional indemnity.
Subscribers read more
Briefing: Why RSA results show the dangers of MGA