Talbir Bains' MGA Volante makes its second senior appointment from QBE this year
MGA Volante has snapped up ex-QBE director of Europe Jerry Probert. Probert is the second senior figure to leave QBE for Volante, after ex-QBE Europe head of actuarial retail division Chris Drew joined the MGA in January.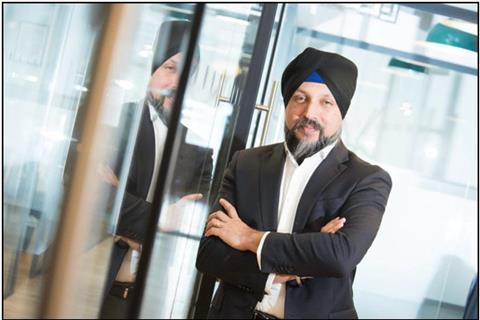 Probert takes on the role of underwriting and franchise director.
Volante's new hire has 35 years of underwriting experience. Prior to joining QBE in 2007, he worked for Gen Re.
Volante founder and chief executive Talbir Bains (pictured) said: "Jerry is a fantastic addition to the Volante team and brings an outstanding level of underwriting expertise and leadership experience to the role. His appointment underlines our continued commitment to achieving and maintaining the highest standards of underwriting excellence across the group."
Probert added: "While Volante is still a relatively new operation, the underwriting acumen represented by the teams that are already part of the group is exceptional. I am very much looking forward to working with these teams, Talbir and the broader executive committee as we look to secure the underwriting foundations that will support Volante for years to come."
MGA Volante commenced trading in January 2018, having launched London Market-based MGA Edison Motor.