EC3\Legal partner Matthew White looks at the ups and downs of moving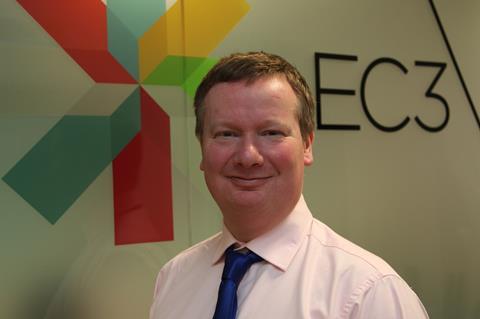 Office moves - the pitfalls
After 20 years of helping insurance companies, insurance brokers and intermediaries move offices, I have seen all the problems that can occur when moving office.
Mistake No.1 –Running Out Of Time
Finding new offices, agreeing terms and sorting out the legals can take several months. It can take up to a year to actually move in! When clients face a fixed departure date from their existing offices, they can be forced to go into expensive serviced offices until the new premises are ready.
Top Tips
1. Construct a time line
2. Property Requirements should be reviewed at least annually by the board
3. Extend your current lease if you are running out of time
Mistake No.2 – Not having someone clearly in charge
This can cause drift and confusion. Office moves work best when run as a benign dictatorship, not a democracy.
Top Tips
1. Put one person in charge
2. Set up regular "update" meetings
Mistake No.3 – Not using professional advisers
Some clients boast how they saved money by not using agents and negotiating terms directly with the landlord. But they end up with a rent well above the market rate and terms highly biased in favour of the landlord.
Top Tips
1. Use professional advisers
2. Fix your professionals' fees
Mistake No.4 – Failing to use the move to reset the company's culture
Moving office is a golden opportunity to improve your office culture and work habits.
Top Tips
1. Consider if you should not just go open plan but actually fully "hot-desk".
2. Consider using the move to encourage more of your employees to work from home.
Mistake No.5 – Not exiting properly from old office
Many clients forget to properly exit from their old offices. This can lead to very expensive dilapidation claims.
Top Tips
1. Engage with your landlord as early as possible on dilapidations
2. Consider using a specialist dilapidations surveyor
Mistake No.6 – Just signing the fit-out contract!
Office fit-outs are big businesses. Even for ordinary offices it is not unusual to see costs of several hundred thousand pounds. So it is astonishing that so many clients blindly sign whatever contract the fit-out company put in front of them, a contract which will be very favourable to the contractor!
Top Tips
1. Check the fit-out contract
2. Consider using a project manager
3. Check your contractor's credit rating
Mistake No.7 – Forgetting the IT angle
IT can tell you how well "connected" the new offices are, and will help with hot desking and home working.
Top Tips
1. Involve IT from the start.
1. Do you need fibre optic cabling?