Gallagher's client service executive Marcus Saunders, tells Insurance Times about the changes to the timber construction industry over the last decade and why more education is needed
Marcus Saunders, client service executive at Gallagher, one of the leading brokers operating in the timber frame construction industry, gives background on the sector, what has changed over the last decade, and why there is more education needed to understand this forward thinking and innovative sub-division of construction.
Having worked as a broker specialising in supporting timber framed construction firms for over ten years now, I am pleased to have seen significant progress over this time, in particular regarding where the responsibilities lie in terms of fire risk and how insurers should calculate premiums. However with the current tough market conditions, we need to be careful not to undo the good work already achieved.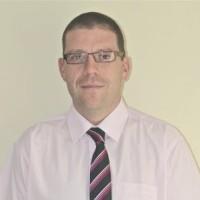 In the late 2000s the general default position for insurers was that timber companies were responsible for fire hazards on site, and as such premiums reflected the significant risk this presented.
However the reality is, that if a fire occurs on site due to a criminal acts, such as arson it is the responsibility of the main contractor, rather than any individual supplier of materials.
Considering that the majority of fires occur either as a result of criminal damage, or by works carried out by contractors involved later in the build such as plumbers or electricians, the timber companies were being unfairly penalised.
The Construction Design and Management (CDM) regulations state the main contractor has overall responsibility for the site however there was a job to do to help educate the insurance industry.
Working alongside the Structural Timber Association (STA), I was involved in a programme of educational events to help change the way insurers viewed the risks involved and detailed how safety measures, and in particular STA members operated to very high standards.
As a result of the campaign, insurers took a much more favourable view and we were able to deliver lower premiums that better reflected the risk.
However, over recent times, unfortunately insurers are currently tightening capacity across many risks on their books, and we find ourselves with an educational role again to play for this fast growing area of construction.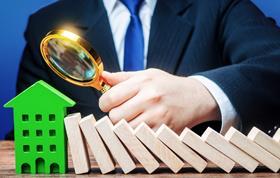 A driver of the current concern, and reduction in appetite amongst insurers, are the findings of the investigation into the Grenfell Fire and the resultant report published by Dame Judith Hackitt which addresses combustible materials such as certain types of cladding.
Although completely different, the link between timber structures and the use of some types of insulated panels has impacted premiums, as some insurers are taking a broad-brush approach that its use in relation to timber should be treated as having a similar risk profile to its use in relation to cladding.
This is in fact far from the truth, and the standards to which timber manufacturers operate to have never been more stringent. These can be demonstrated through the research the STA has conducted, and its STA Assure accreditation and quality standards scheme
The industry also continually works to increase safety measures which are yet to be taken into account when setting premiums.
A good example is the increased trend for the development of timber frame off-site, which are delivered to site all but ready to erect –in some cases including windows and doors already fitted.
This reduces the time suppliers and contractors are on site, where accidents are most likely to happen, thus significantly reducing insurers' exposure.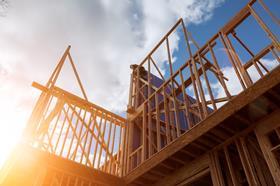 I believe as an industry we must do more to better understand the reduction in risk amongst the use of timber and help deliver carbon reduction goals set out by the government.
Gallagher has been working with Time for Timber, a thought leader in timber construction, and the STA, which represents businesses operating in the industry, to help evidence why insurers should review their thinking.