Olly Chambers, head of commercial development, Entegral, on how technology is changing the way claims are made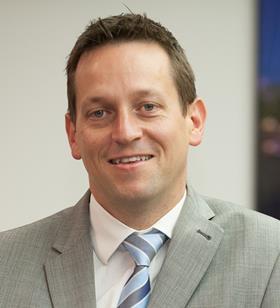 Motor claims are changing, thanks to the transformative effect of technology – and this is highlighting new challenges for the broker community.
The latest trend is affecting first notification of loss. Usually it's still via a phone call, but now there is a growing trend among customers to want to report a claim online via a smartphone, laptop or tablet. This trend has been growing quicker in non-motor claims and is becoming more mainstream in motor too. The next stage of this evolution, perhaps in the near future, is connected cars doing the reporting themselves.
This is creating a new requirement among brokers and insurers. They need access to an entire digital journey to make digital motor claims work better: first to capture more of those claims, and also to ensure transparency and keep all parties involved while a repair is underway.
The first part is leading many companies to look beyond their front-end app and at the technology and connectivity behind it – because that's where the seamless claims process demanded by tablet and phone-using policyholders will come into play. It could be argued that the customer-facing app is the easy part; connecting your supply chain around repair is more challenging.
This is why Enterprise has created the Entegral integrated software solution. It streamlines the post-accident process, all behind the scenes, to assist service providers working to get customers on their way and back into their vehicle.
Its enhanced digital journey enables communication and collaboration between bodyshops, brokers, insurers and other industry professionals around the world. It then, in turn, allows brokers to provide their partners in the process with an unprecedented level of visibility and transparency.
That is the second part of the equation. Once claims are captured, real-time visibility to the customer, claims partner and underwriter enables brokers to keep everyone involved and up to speed on a vehicle repair.
Again, there was a time when this was all done by phone. Everyone involved had to wade through the process to find out what they needed.
Compare that with the ease – and speed – of simply calling up a real-time dashboard on the computer so that people can instantly learn how soon their vehicle will be back on the road. The digital journey, powered by software that the customer never even sees, means that all those in the claims funnel can share resources and maintain a transparent and service-focused approach, regardless of how the customer, or vehicle, chose to report the claim.