Having strong diversity and inclusion practices is not only the right thing to do — it's also good for business, writes Sharon Glynn, senior development underwriter for Travelers. So how does your business compare, and what can you do to improve diversiity – and company performance?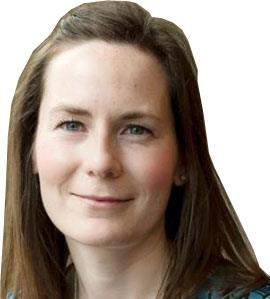 "Law firms are going backwards."
That's the assessment of Daniel Winterfeldt, a partner in Reed Smith's global capital markets practice and the founder and chair of the InterLaw Diversity Forum, which promotes meritocracy and inclusion for diverse groups in the legal profession.
At a time when law firms host Black History Month events and plaster marketing materials with rainbow banners, Winterfeldt says such promotions often don't indicate a deep commitment to related causes within a firm.
"Someone will tell me so-and-so is doing a great job on diversity after attending a programme at a firm and I will say, 'Did you know they have no female partners? Or that they have 11% women in their equity partnership?'" he said. "Firms might host events, but they are doing less and spending less" to create cultures of diversity and inclusion. The cost to a firm, he says, is a culture of disengagement and groupthink.
The numbers tell a similar story. At the partner level in the UK, just 33% of lawyers are female. At all levels, lawyers with a disability represent just 3% of the industry and those of non-white ethnicity represent 19%.
The business case for D&I
Having strong diversity and inclusion practices is not only the right thing to do — it's also good for business. That was one conclusion of recent McKinsey research that assessed proprietary data from 1,000 public companies in 12 countries. Companies in the top quartile for gender diversity on their executive teams were 21% more likely to achieve above-average profitability than companies in the bottom quartile. Companies in the fourth quartile on both gender and ethnic diversity were 29% more likely to underperform industry peers on profitability.
To help organisations create and sustain inclusive workplaces, the InterLaw Diversity Forum launched the Apollo Project. It's a competition offered in partnership with The Financial Times that challenges organisations to develop practical tools that lead to more inclusive, meritocratic workplaces. One competition winner, Deloitte Australia, demonstrated that organisations with inclusive cultures are:
• six times more likely to be innovative;
• six times more likely to be agile;
• three times more likely to be high-performing; and
• twice as likely to meet or exceed financial targets.
Further, an increase in individual experiences of inclusion translates into improved team performance (+17%), decision-making (+20%) and collaboration (+29%).
How does your firm compare?
To improve your firm's efforts to foster diversity, assess how well it scores in these areas:
Define diversity broadly: consider factors including socioeconomic background, race, ethnicity, gender, sexual orientation, disability, neurological differences and beyond during recruitment.
Promote it from the top: senior leadership must demonstrate a clear commitment to diversity that cascades through middle management and holds everyone accountable.
Connect diversity and inclusion to your strategy: invest in research to better understand how attracting and retaining top talent with diverse traits supports your organisation's success.
Address bias in recruitment: conduct cross-firm training to manage unconscious bias, anonymise application forms and CVs, and use the contextual recruitment system to identify strong candidates whose qualities might not shine through in traditional CVs.
Create initiatives to support your strategy: Develop your mentorship and networking programmes to help clarify professional opportunities for diverse employees and candidates.
Maximise local impact: tailor your approach to make it meaningful to business areas, locations and socioeconomic contexts across your organisation.
Track your data: Measure your results regularly to identify opportunities for improvement and gather evidence of your commitment to workplace diversity. This equality and diversity overview can help you track regulatory requirements, protect diversity-related data, and understand the range of protected characteristics.