Andy Talbot, head of sales, ARAG, on why tailoring products to customer need is vital when dealing with HNW clients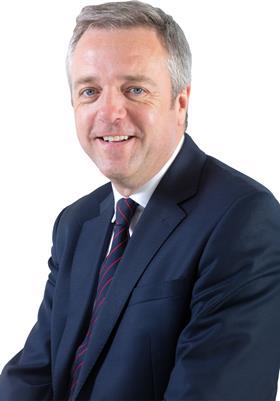 Whether classified as high, ultra-high, mid-to-high, emerging or any other category of greater than average net worth, differentiation has always been key to developing a successful proposition for wealthier customers. Such segments may be less price sensitive, but that certainly doesn't mean that high net worth (HNW) clients are oblivious to what they are getting for their higher premiums.
Legal protection and emergency assistance have always been popular tools for differentiation. What might be sold as optional add-ons in more fiercely price-competitive markets offer just the sort of bells and whistles that HNW clients expect to see included in their insurance products.
However, off-the-shelf legal expenses and assistance policies can fall short of the higher expectations and wider needs of HNW clients. So it is absolutely vital that both the product and the service behind it are tailored to suit the specific needs of a particular book of business.
In product terms, this could mean anything from removing certain exclusions from the policy to developing specific covers that protect policyholders from the risks associated with second homes, reputational damage and even domestic employees.
But the benefits of including all that additional cover will be short-lived if the service isn't delivered to a similarly distinctive standard. This doesn't simply mean answering calls that little bit more promptly.
Experienced claims handlers who understand the wider needs and expectations of HNW clients are essential, but the service typically needs to be enhanced from start to finish. For legal expenses claims, this can be achieved through a partner-led process that ensures matters are overseen by solicitors with suitable seniority and experience.
We have recently developed a motor breakdown solution for our HNW business partners to offer their motor clients. While ARAG has offered an emergency assistance product to motor customers for many years, we were reluctant to deliver a HNW breakdown product until we were certain that the service would meet the needs of not just HNW clients, but also their prestige and sometimes classic vehicles.
So far, both the product and the claims service are proving popular and even picking up awards. But, like any insurance product, you're only ever as good as your last claim.