Michael Phillips, director of premium finance at BNP Paribas Personal Finance, explores how finance providers can provide brokers with a reliable, trustworthy service fit for a market which is continually having to adapt to an ever-changing landscape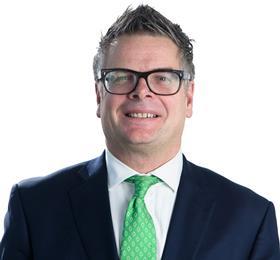 UK insurance brokers operate in an ever-changing landscape in which 24-hour connectivity and technological innovation has led to increased demands and expectations from customers when it comes to the insurance journey.
For finance providers, this means it is absolutely vital to maintain that dedication to providing a continually high level of service which adapts to these changes while still providing the reliable, seamless service they expect from their premium finance supplier.
Brokers need this solution to be as simple as possible for both them and their clients so as to not interrupt the insurance journey. In recent years technology has transformed the premium finance propositions available. Offering a 24/7 service and having real-time integration are considered non-negotiables.
At BNP Paribas Personal Finance we have undergone a major transformation programme over the last three years to revolutionise our proposition and we now offer a fully functioning real time solution. Batch files and all the issues that come with that such as integration errors have been dispatched for good. This has led to a considerable number of brokers moving their premium finance across to us, increasing the number of brokers we service by in excess of 20% in 2019. But it's not just the real-time solution which is making brokers take the bold step to move across – there are a number of other factors that brokers are looking for.
Perhaps the most common reason is that they don't see anyone from their current provider. Among the smaller regional brokers there is a commonly held view that they're not big enough to get a visit and their partnership manager is away spending time with larger brokers.
At BNP Paribas Personal Finance our partnership support is at the core of everything we do with every broker getting a dedicated partnership manager available 24/7. Linked to this point is the importance of training new brokers face-to-face when on-boarding in addition to ongoing training support on systems and products. It is paramount that brokers feel comfortable with new processes and this applies across all their staff that are involved in premium finance.
UK-based call centre
The final point on service is with regards to accessibility for brokers when they have a query or a problem. Research we have undertaken within our existing broker base states being able to call a UK-based call centre is the number one factor when choosing a premium finance provider. This gives an instant response to a query, quite often when the broker is with the client, or has them on the telephone. Having to email in a query, we were advised, is not acceptable to brokers.
With the added scrutiny from the regulator over premium finance, transparency on fees and charges is also of paramount importance. While fees are charged by premium finance companies for costs incurred, they need to be proportionate, reasonable and treat customers fairly. New brokers are telling us they were surprised by some of the recent increases in customer fees and charges in the market and that this was another factor in them moving to us.
As the insurance market changes it is important that premium finance companies move rapidly with the times and this is not just in relation to technology. Data is a hot topic right now, and we have worked extensively with a number of our brokers and used our own in-house insights team to really understand their customers and their buying patterns and behaviours. This has been invaluable to brokers, where it has informed and supported their retention strategies.
What brokers want is a fully accessible 24/7 system that offers clear and fair finance products, backed by both support in the field and at the end of a phone. By providing this we can allow brokers to concentrate on their core activity of insurance broking, safe in the knowledge that they can leave the rest to us.
bnpparibas-pf.co.uk/our-solutions/insurance-premium-finance