Toby MacLachlan, managing director of Ignite Software Systems, shares his insights on the insurtech market and its relationship with brokers
How has the insurtech market evolved post-pandemic?
The insurtech market is largely the same post-pandemic. Brokers face the same challenge as before Covid-19 – how to offer great digital experiences to customers despite running on legacy software – but they are experiencing this more acutely.
The barriers to insurtechs also remain – namely how to get gain credibility in a market defined by caution and a lack of agility.
The pandemic has had the positive effect of increasing the focus on digital transformation, making brokers and insurers aware of new possibilities.
What innovations are likely to come out of the insurtech market this year and how will these support brokers?
There are an increasing number of artificial intelligence (AI) and machine learning (ML)-based pricing and workflow optimisation tools on the market now, available as bolt-on options to core systems. These will help brokers optimise their margins and reduce admin overheads.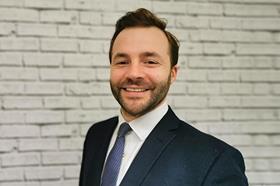 The last few years of innovation in insurtech has also demonstrated to carriers and MGAs alike that it's now much easier to go direct to customers than it has been previously. The broker's fight to remain relevant is becoming more fierce.
What challenges are currently facing insurtechs and software houses?
The challenge facing insurtechs is the same as it ever was - how to get insurers to provide products and backing?
Brokers are very willing to engage with insurtech and it's a fallacy that they're being slow to adopt it. It is insurers, with their dated technology and glacial timescales, that are holding back insurtech firms.
The challenge for legacy software houses is being brave enough to rebuild their tech and culture.
The broker market is dominated by a small number of 30-year-old companies with systems, processes and scale that are hard to change.
How should brokers approach digital transformation projects to update legacy software systems?
Brokers should avoid risk when updating legacy technology. They should do this by either:
Starting a new brand and treating it as a greenfield site, letting their legacy tech and products wither on the vine; or
Choosing an insurtech company that has pedigree in their product specialties. Avoid any insurtechs that claim to deliver new systems within days or weeks.
What is the role of insurtechs as part of the broader insurance ecosystem?
Insurtechs come in two varieties - those that bolt-on to existing legacy software houses with products like apps, single customer views, data dashboarding and pricing optimisation tools, or those that can genuinely replace core legacy software house systems.
The bolt-ons are great and all brokers should adopt as many as they can, although they will be hampered by poor core legacy software.
Replacing core systems is a bolder move, but this pays the greatest dividends as more can be bolted on to a modern core.