Reid French, chief executive of Applied Systems, on what it takes to be a digital broker – and the benefits for a firm and customers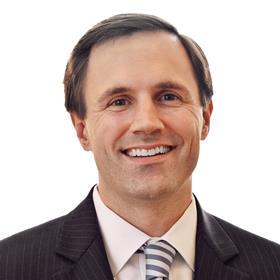 Digital transformation has taken over almost every industry – including insurance – to satisfy the on-demand service expectations of today's customer. According to research by McKinsey & Company, brokers that digitally transform stand to gain satisfied customers, lower operating costs and higher growth.
It is important to understand what it means to be a digital broker. At Applied, a digital broker is defined by three core characteristics:
1 Digital automation within a business to streamline operations and drive efficiency;
2 Digital connectivity to policyholders to drive an enhanced customer experience; and
3 Digital connectivity to insurers to drive efficiency and strengthen relationships.
There are five key areas of business value brokers can enhance by becoming a digital broker.
Growth
The most critical value point for any business, is growth. A study from Capgemini Consulting and MIT titled The Digital Advantage: How Digital Leaders Outperform Their Peers in Every Industry, stated that digitally transformed businesses can expect significant economic benefits including:
• 9% higher revenue generation
• 26% increase in profitability
• 12% increase in market valuation
Applied's Annual Digital Broker survey supports this study, with participating digital brokers citing an average of 156% higher revenue per employee than non-digital brokers. When businesses focus on selling and serving customers rather than manual, administrative tasks, they deliver a better customer experience, driving increased retention and business growth.
Efficiency
In the case of the independent insurance broker, digital technology enables the business to increase efficiency through automation and connectivity to policyholders and insurers.
A foundational broker management system enables a business to manage its entire business within a single application. Housing all data and processes in one system enables the business to standardise workflows and benefit from a single view of the customer.
Applied's 2018 Customer Satisfaction survey reported that brokers averaged an increase of 17.8% in productivity using Applied software.
Customer Satisfaction
Consumers today are in the driving seat in terms of who they do business with and how they expect to be served. Businesses must focus on those demands and provide an enhanced customer experience. According to a survey by Deloitte, organisations that prioritise customer experience generate 60% higher profits than their competitors. As consumers expect a digital experience, brokers must adopt the technology to satisfy these demands.
Advice
The role of the independent insurance broker is to provide advice to customers. To provide the best advice possible, brokers must have the technology that supports solid advice. The broker of the future – a true digital broker– is emerging as a proactive risk advisor, using technology to support the advice they provide to their customer.
Trust
Customer trust is vital for all businesses, but absolutely essential in the world of insurance. Technology such as the Cloud provides enhanced security, operations recovery and anytime, anywhere access during any disruptive event. Understanding that trust is essential for brokers. Applied works to continually improve on data security and privacy for the benefit of our industry.
The ability for a business to seamlessly connect its employees with its insurers and customers is the future of our industry. It's the path to value for your business and your customers. Becoming a true digital broker gives your organisation more time to focus on advice, selling and being there for your customers anytime, anywhere.