Sponsored content: Stephen Kennedy, director at Pearson Ham Group, explores the nuances of a fast-changing motor market
In recent years, UK car insurance has been no stranger to price fluctuation, driven by diverse factors ranging from pandemic to regulation, to war and extreme inflation.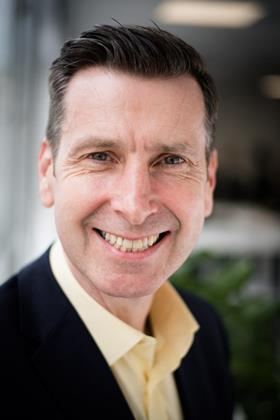 Since the start of this year, the industry has witnessed unprecedented upward premium movement, raising questions from the press and public about the reasons behind these changes.
The market continues to evolve with claims costs, driver behaviour, new technology, regulatory change and competitive pressure all playing a part.
This year, UK car insurance pricing became much easier to predict, with significant increases in premiums observed each month for most drivers.
The main cause of this is, undoubtably, the soaring cost of claims.
The ABI recently reported that insurers paid out £2.4bn in all motor insurance claims in the first quarter of 2023, up 14% on Q1 2022.
The cost of vehicle repairs leapt by 33% over the year, with increases in labour costs of 40% and replacement part prices rising by up to 21%.
Not looking great
Figures from EY suggest that, in 2022, the UK motor insurance market experienced its worst performing year in a decade, with further losses expected this year.
Following a profitable 2021, impacted by reduced driving activity in lockdown, in 2022 motor insurers recording a loss –reaching a net combined operating ratio of 109.5% across the market.
As well as high levels of parts inflation and labour shortages resulting in lengthy repair delays, technological advances are having an impact.
The emergence of new features like sensors, cameras and autonomous driving capabilities can increase repair costs when damaged.
As insurers gain more experience over time, the cost of repairing electric vehicles is also becoming clearer and premiums are being adjusted to reflect this.
New impacts
The increase in remote working arrangements following Covid reduced daily commuting for many individuals, with clearer roads resulting in fewer accidents and claims. However, more people are now returning to the workplace and we are starting to see claims frequency creeping up again.
Consumer Duty has been a major focus this year and while insurers need to price to be profitable, they must now also consider issues such as fair value and consumer understanding.
Given the surge in complaints relating to car insurance recently published by the Financial Ombudsman Service, more work may be needed to help consumers understand some of the causes behind rising prices and delayed repairs.
Pricing within the UK car insurance market remains unsettled. For the whole of this year, prices have been moving up.
However, in recent months, we have seen this slowing down slightly, which may indicate insurers reaching a more comfortable position.
Whether we start to see some providers dropping prices before the end of the year remains to be seen, but this is an extremely competitive sector.
As the market continues to evolve, keeping abreast of price movements will be essential for insurers to be able to react quickly.