Finance and insurance most susceptible to fraud, BDO finds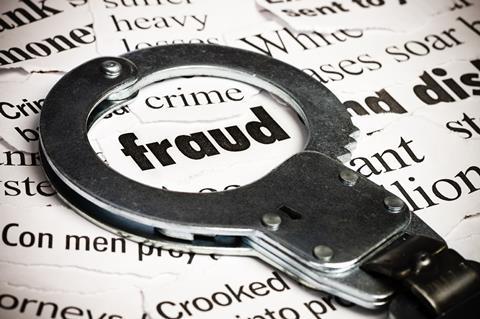 The value of financial and insurance fraud more than doubled to £567m in 2015, according to a study by accounting firm BDO.
The new figure compares with £238m in 2014.
The study also found that the finance and insurance industry was the most susceptible to fraud, ahead of public administration, mining and the retail trade.
BDO said that there was a small number of high value financial frauds in 2015, which boosted the figure. The overall number of financial frauds fell to 70 in 2015 from 119 in 2014.
Third-party fraud within financial services showed the largest increase in value year-on-year, BDO said, with a £197m increase in reported fraud in 2015.
In 2015, the £210m of third-party fraud within the sector included a fake invoices case, an investor con and a £142m case where six businessmen were charged with conspiracy to commit fraud on broadband installation contracts against financial institutions.
On a more positive note, BDO said the financial services sector saw a decline in employee fraud cases compared with 2014. The number of cases fell from 31 to 15 with the value also falling from £9m to £4.5m.
BDO head of fraud and study author Kaley Crossthwaite said: "While the value of financial services fraud would appear to have jumped sharply, the numbers have been skewed slightly because of a small number of very large cases.
"Stripping these 'exceptional' items out would show an apparent fall in volume and value year-on-year. Sadly this is not the full picture. Increasingly we are seeing high value complex fraud being dealt with outside the judicial system as companies prefer to deal with these situations behind closed doors to avoid the reputational damage to their businesses."
She added: "Our experience would suggest that both volume and value in real terms continue to rise despite efforts by companies in the sector to strengthen their processes."
The total value of fraud doubled to £1.5bn from £720m, the study found, but the number of frauds fell by 5.2% to 519 from 546.