Teams with the potential to transform the UK insurance industry will pitch their ideas at the Insurance Times ID2016 conference in April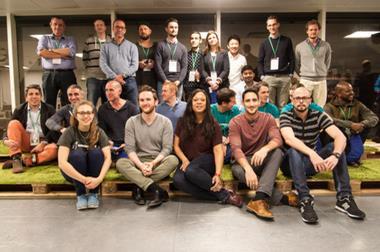 London's first insurance FinTech accelerator programme, which aims to fuel innovation in the sector, has selected ten start-ups it will help develop over the next four months.
Startupbootcamp's global insurance accelerator programme, InsurTech, will offer funding and mentoring to the start-ups, four of which will then get the chance to pitch their ideas to a panel of industry experts at the Insurance Times Innovation & Disruption conference in April 2016.
Find out more here http://events.insurancetimes.co.uk/id-2016/agenda/
Startupbootcamp already has a track record of producing successful start-ups. Across 19 of its global accelerators some 70% of the 221 start-ups that have completed its programme have secured investment. On average this has been to the tune of €500,000 (£358,619) each.
In return for 6% of equity the start-ups receive, among other things, office space, around £10,000 in cash, mentorship and access to a network of entrepreneurs and investors.
Teams and mentors
Among the start-ups selected for the programme is CoVi Analytics, which aims to reduce the compliance burden faced by insurers by streamlining the regulatory reporting process.
Founder Waleed Sarwar, who used to work at the Bank of England, told Insurance Times: "The problem with insurance companies is they do not know how to engage with start-ups. They may love a product when you show it to them but you end up getting bounced around and nothing is done.
"My runway will run out before they make a decision. The insurance partners on this programme have the mind-set of setting up a sandbox with start-ups in, letting us develop, and if they like it they will plug it into their systems and see how it works. It's a different mind-set here, not the dinosaur mind-set you get out in the industry, it's more forward looking."
Marketing specialist Damien Seaman, head of copy at Agora Health, is among the mentors helping the start-ups. He says he wants to help the teams develop propositions that resonate with the market, while working with companies that "have the potential to change the world".
"There is a certain amount of innovation in insurance but it is still more of a buzzword than a reality," he told Insurance Times. "The danger of a sector like this is that is fails to bring in new blood and ideas and so anything that can help that will just make it healthier."
Mentor Alice Gregorian, a former MD at JP Morgan, says the InsurTech accelerator, which draws teams from across the world, will help the UK insurance industry develop new ideas.
"The sector is very fragmented and very cumbersome," she said. "There are a lot of different aspects to this accelerator, from new products in the marketplace with new platforms, all the way to new infrastructure to enable efficiencies for existing companies. So, I do not see it as a threat to the existing businesses and companies that exist, I see it as an evolution, it is complimentary."
Another team on the programme, German start-up massUp, has developed a white-label platform for online sales of niche insurance products and already counts AXA as one of its clients.
"We want to become the one click insurance deliverer in the future," founder Fabian Fischer told Insurance Times.
And co-founder Dominik Groenen, who has worked previously in the London market, said: "It is important to understand we are not rivals to brokers in this market, we are enabling businesses to use this technology. AXA is using our technology, which they could have maybe developed themselves, but it would have taken them two years and we would still be cheaper than their own internal processes."
Former SSP global head of marketing strategy and propositions and Pegasystems worldwide director for insurance solutions, Sabine VanderLinden, leads the programme (pictured centre).
VanderLinden is an acting member of the Insurance Times ID2016 advisory board and will be speaking about insurance start-ups at the ID2016 conference in April. Find out more here http://events.insurancetimes.co.uk/id-2016/advisory-board/
The accelerator also partners with a number of global brands including Admiral, Allianz, Lloyds Banking Group, The Innovation Group and PwC, which provide expertise, market exposure, and access to a network of company professionals that most early-stage insurance start-ups would struggle to reach otherwise.
View the first cohort in full here: http://www.startupbootcamp.org/blog/2015/november/meet-startupbootcamp-insurtech-new-and-first-cohort.html