Ratings agency cuts broker's issuer default rating to CC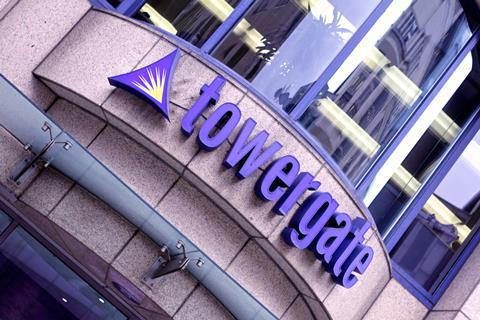 Fitch has said that Towergate is likely to default on its loans by downgrading Towergate's issuer default rating to CC from B- as the deadline for £31m of interest payments on its debt looms.
The ratings agency defines CC as "very high levels of credit risk" and that "default of some kind appears probable".
Despite the £27m sale of Hayward Aviation, Fitch said further action was required to ensure Towergate could meet its financial obligations, including the interest payments, due in Q1 2015.
"Fitch believes that the declining fundamentals and increasing pressure on liquidity mean there is an increased probability of debt restructuring, consistent with public statements by the company," the ratings agency said.
Fitch is also concerned about what it termed "poor operating performance" with Towergate's organic revenues continuing to decline.
"Fitch expects the challenging pricing environment in the UK non-life insurance market to prevail and also believes that the transformation plan is having a more negative effect on profitability than expected. Therefore, Fitch does not expect any improvement in Towergate's operating performance in the medium term," it said.
It has also downgraded its rating of Towergate's secured bonds, which mature in 2018, to CCC-/RR3 from BB- and its unsecured bonds, due in 2019, to C/RR6 from CCC+.
"Fitch believes there is a high probability of some form of debt restructuring in 2015. Any positive rating action would follow improved liquidity through a combination of improved operational efficiencies, asset sales or equity injections from a current or third party," it said.
Fitch said it had not factored in bids made for the company as they were still in the early stages of development.
The downgrade is the second by Fitch in under a month.