Insurance Times selects its top five case examples of motorists hit with super premiums
Teenage driver Naomi Bowler was hit with a £11,500 Aviva quote for her car insurance, it emerged today.
Aviva defended the pricing, stressing young drivers were more likely to be quoted high premiums.
Over the years, there have been a number of stories like this.
Insurance Times selects its top five super premium stories on drivers and looks at the reasons behind the apparently crazy pricing….
Number five
Comedian Jason Manford's Facebook rant (February 2015)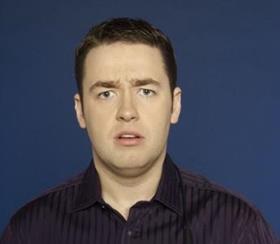 Within hours of Jason Manford's Facebook rant at his brother's £7,521 motor quote, the post had gone viral with 2,406 comments and 24, 556 likes.
Manford posted: "29 year old brother just passed his driving test, bought him a 12 year old Corsa, tried to get insurance for him!
"Er, go home Direct Line, you're drunk!"
However, Direct Line would not cave in on the quote. The Bromley-based motor insurer would not comment on the specific policy, but said it would generally price higher for younger drivers or newly-qualified drivers
Number four
Why did my premium go from £743 a month to more than £7,000? (December 2011)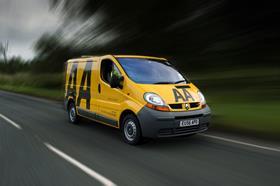 Mum Claire Hewson was at first glance quite happy with the insurance premium for herself and her son on the Peugeot that they shared for driving. The AA sent her letter that she thought showed her premium had gone up from £743.08 to £744.08
However, she was shocked to later find that the monthly premium was £744.08, meaning her annual cost had increased by a factor of twelve, according to the Daily Telegraph.
The AA explained later that this was because of a crackdown on fronting, where an older driver frequently put themselves as the main driver and a younger driver as the secondary driver in order to get a cheaper premium.
The younger and more risky motorist then does most of the driving, a major concern for insurers.
Number three
The not so happy birthday present (June 2011)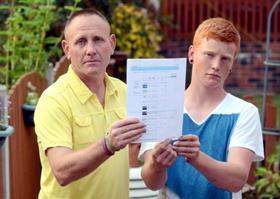 Father Dennis Nunn bought his 17-year-old son Jamie (pictured right) a car for his birthday – only to find after trawling price comparison sites that the cheapest quote was £9,000 and the most expensive £26,000.
It later emerged that the reason behind the stratospheric premium was that they lived in the postcode area BD2 around Bolton – which had twice the national average of uninsured drivers, reported The Telegraph and Argus, part of the same Newsquest media group as Insurance Times.
The 1.1 litre Citeon Saxo was sold for £700 soon becasue of the problems in getting insurance.
Number two
High quote for learner driver (July 2010)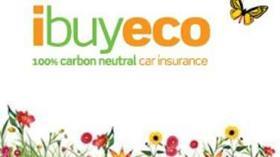 Learner driver James Hayes, 17, trawled through six price comparison sites to get quotes for this Vauxhall Corsa. He could found no quote cheaper than the cost of his car, the Daily Mail said.
He said: "I used six comparison websites and the cheapest comprehensive quote I found as a learner driver was £2,257 with ibuyeco.
"This rises to £3,555 with Admiral when I pass my test. It's ridiculous when my car is only worth £2,000."
However, ABI spokesman Malcom Tarling said it was a fact that younger drivers were more likely to be involved in personal injury clashes, leading to higher prices
Number one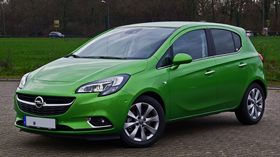 The largest quote ever seen for a young driver (May 2011)
First Central quoted teenager Joe Chute £72,000 to insure his Vauxhall Corsa, in what is thought to be the largest ever publicly reported car quote on a young driver with a run-of-the-mill vehicle.
First Central wanted ten monthly installments of £5,540 plus £16,745 up front. First Central later explained that youngster did not fit the company's profile and a computer glitch later inflated the quote.