No replacement to Statement of Principles found yet, Spelman tells conference, but Industry is encouraged by assurances that government will act as insurer of last resort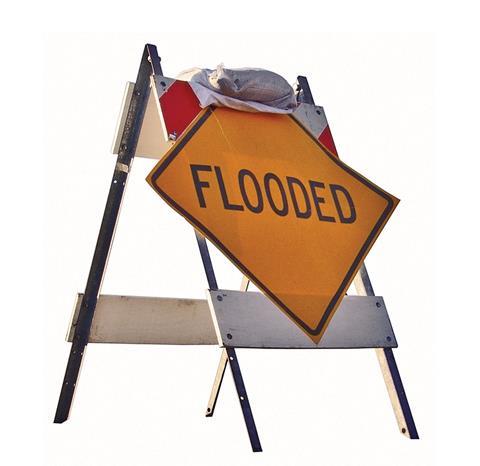 The government has come under fire for failing to resolve the future of UK flood insurance, after the environment secretary admitted that a replacement for the Statement of Principles had yet to be found.
Speaking at an ABI property conference, Defra chief Caroline Spelman said: "There is no easy answer. The last government did not find one, but we will. We are in close discussion with the ABI and are looking carefully at those models that have been proposed. I understand the urgency. I think that we can get something better."
The Statement of Principles agreed that insurers would provide affordable flood insurance for homes and small businesses, provided
the government spent money on reducing the overall risk by building flood defences.
The continued delay was attacked by shadow environment secretary Mary Creagh. She said: "There is a lack of urgency around this.
'There is no easy answer. The last government did not find one, but we will'

Caroline Spelman, Defra secretary
A big question mark and a huge amount of uncertainty. From where I'm sitting it doesn't seem like those discussions are going particularly well."
But insurers were encouraged by other MPs at the event, who revealed that the government would act as the insurer of last resort through a flood risk pool.
Defra select committee chair Anne McIntosh said a flood pool was possible. She said: "It will be very nice to have a limited pool that will be put into a pot."
ABI property committee chairman and Ageas chief executive Barry Smith said that some kind of pool had already been agreed upon.
Spelman also said that the talks had found "the beginning of a solution" and that flood insurance would remain universal and affordable.
Smith said he was optimistic about the progress Defra had made. "We can sense it is a bit different now," he said. "People are getting around a table and starting to talk it through."
The only properties not covered by the agreement are those with more than a 1.3% - or 1 in 75 - chance of flooding every year, and homes built since the start of 2009.
The statement was renewed in July 2008, and will expire in June 2013. Last December, Defra promised to give more details on the future of flood insurance by this spring.
The ABI has argued that the statement distorts the market, as homes in low flood-risk areas end up paying, through higher premiums, for homes in flood-prone locations.
The ABI drew up its own suggestion for a replacement to the statement, called Flood Re, while Marsh came up with Project Noah.
We say …
● Defra keeps promising to publish a solution to replace the Statement of Principles, but has so far come up with few details. Next month, insurers will start writing property policies that overrun the end of the statement.
● Defra has made good progress in building flood defences, but this should be a sideshow to the
main solution.
Pass notes: Flooding
What do we know about what the future of flood insurance?
The replacement for the Statement of Principles will include a government-backed fund to pay some flood claims. Deframinister Richard Benyon said this was likely to be for low-income homeowners. According to shadow environment secretary Mary Creagh, this could be some sort of voucher system.There is also a lot of government interest in a reinsurance solution with capped property premiums, according to MP Stephen Gilbert.
How big is the flooding problem?
The ABI estimates that about 260,000 properties in the UK are at risk of flooding, but this number is expected to rise. Additionally, a Defra climate-change risk assessment report, published in January, predicted that annual flood losses in England and Wales could grow from the current average of around £1.2bn to up to £12bn by the 2080s unless swift action is taken to adapt to the consequences of global warming.