UK's worst floods for five years leaves industry with £500m bill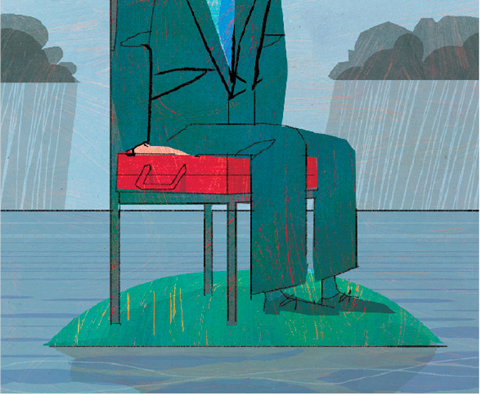 Allianz and RSA's half-year UK results showed a hike in overall combined operating ratios (CORs) after they took a multimillion-pound hit from widespread UK flooding.
The floods were the country's worst in five years and the ABI reported earlier this year that insurers would face a £500m bill.
Allianz's COR increased to 96.8% from 96.1%. Allianz estimated it will pay out £23m for bad weather claims in the half-year period to the end of June, with July's losses at about £3m.
Allianz chief executive Andrew Torrance said that without the extreme weather, its COR would have been one percentage point better.
RSA's UK COR increased to 99.9% from 97.7% after paying out £40m for flood claims in the first half.
The insurer expects a 96% group-wide COR for the full year, 1% off its original 95% forecast. However, Aviva, Direct Line and LV= all reported improved CORs in their half-year results.
Aviva's COR decreased to 97% from 98%, despite £40m claims incurred from the June floods. Direct Line's COR dropped to 102% from 103% after home weather claims were £40m worse than expected, and LV='s COR fell to 97% from 98.1% after estimated flood losses of £25m.
Elsewhere, the industry is still waiting to see what will replace the Statement of Principles on 30 June 2013.
The statement guarantees affordable flood insurance for homes and small businesses, providing that the government spends a certain amount on flood defences.