Building which will house Aon, Amlin and FM Global in urgent safety review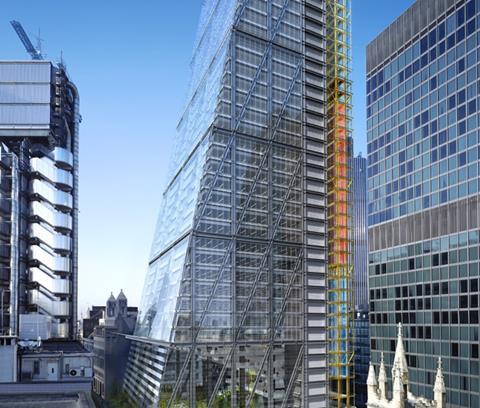 An urgent safety review is being carried out at the Aon 'Cheesegrater' building after a giant nut and bolt fell from it, landing not far from Lloyd's of London, which is opposite.
Property group British Land revealed in a Stock Exchange announcement that part of one bolt and a nut fell to the ground from the fifth floor and a second bolt broke and fell on the access gantry on the 19th floor.
The Cheesegrater, officially called the Leadenhall Building, is to house Aon staff next year, and employees from Amlin and FM Global.
Ultrasound tests on more than 3,000 megabolts will take place over the next few months. Teams from contractor constructor Laing O'Rourke and structural engineer Arup have begun tests.
The megabolts landed in an area cordoned off for construction. The landing spot will eventually be an area for people to gather around gardens and benches when completed.
Private equity investment director Frank Yonis told the Evening Standard: "It's deeply worrying that two bolts can fall off it like that. If there had been someone under them when they fell they would certainly have died."
Aon declined to comment.