Former Premier League striker ordered to pay court costs but avoids driving ban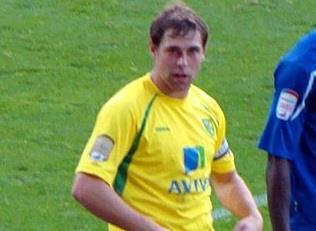 Footballer Grant Holt has escaped a driving ban after pleading guilty to driving without insurance, the News & Star reports.
The former Norwich City player was left without cover following a mistake in arranging insurance for a new car.
Holt had pleaded guilty to driving without insurance last month and had appeared at Carlisle Magistrates' Court to hear whether he would be handed a driving ban.
The judge gave the former Norwich City player an absolute discharge, but ordered him to pay £85 in court costs.
Holt, who plays for Wigan Athletic but is currently on loan to Huddersfield Town, was left without coverage after he changed cars.
Insurance had been mistakenly renewed for his old car, an Aston Martin, instead of arranged for his new one, an Audi A7.
When the player was stopped by police in July while driving the Audi, officers could find no records of an insurance policy for the vehicle.
Holt told the News & Star: "It's not straightforward and that is why I pleaded guilty. I can't argue with the police computer but it's not as straightforward as it looks."