The insurance will enable Premier League clubs to claim back salary when players are injured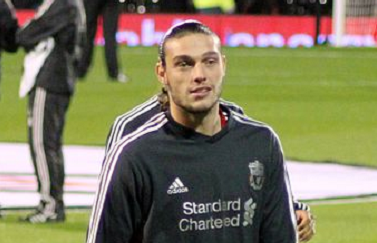 Premier League football clubs are buying more insurance to claim back on the salaries of injured players as wages continue to rise, according to JLT.
The broker found from its calculations that Premier League clubs pay more than £120 million (£123m) per season in wages to injured players.
Over the 2012/13 and 2013/14 football seasons combined, JLT found that Manchester United paid the most to players unable to play due to injury, spending £34m over the two seasons.
JLT Specialty head of sport Duncan Fraser said: "As wages escalate in the top division – partly thanks to the injection of cash into the league from new TV deals – so too does the cost to clubs of injury absences.
"As a result, clubs are increasingly looking to insure their players so that, if they get injured for a prolonged period of time, they can claim a certain percentage of their large salary paid back.
"Depending on the circumstances, this could be up to half of the total injury bill."
JLT Specialty has created a 'most impacted club' index, by calculating the value of the player to the particular club they play for in terms of their monetary value measured against how long the player has been absent due to injury, and thereby assigning an 'impact score' to each club.
Based on the length of injury time relative to the cost of players, JLT found that despite Manchester United having the greatest number of injuries overall since the 2011/2012 season, Tottenham Hotspur was the most impacted team.
Cost of Injuries to Premier League Clubs: (Based on 2012-14 and 2013-14 seasons)
Club
Cost of Injuries
Manchester United
£33,840,768
Arsenal
£30,604,694
Manchester City
£30,212,265
Tottenham Hotspur
£19,926,758
Liverpool
£16,569,292
Aston Villa
£16,035,976
Newcastle United
£13,064,837
West Ham United
£11,240,222
Chelsea
£8,980,967
Fulham
£7,621,819
West Bromwich Albion
£7,185,590
Southampton
£7,024,771
Everton
£6,177,705
Norwich City
£6,074,834
Swansea City
£5,909,181
Sunderland
£5,672,297
Stoke City
£3,719,430
QPR
£3,572,728
Reading
£3,212,191
Wigan Athletic
£2,921,152
Crystal Palace
£2,555,450
Cardiff City
£2,431,789
Hull City
£1,997,756
Grand Total
£246,552,475
Average per season - £123.3m