The deal will see it market its Asda Home Insurance product at the Premier League stadium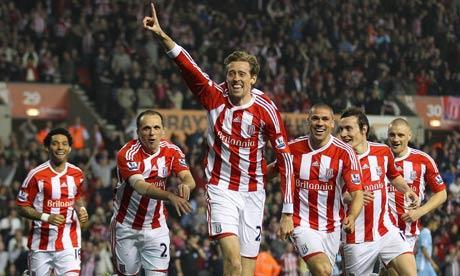 Hood Group has signed a sponsorship deal with Premier League football team Stoke City, advertising affinity partner Asda Home Insurance around the 27,000-seater Britainnia Stadium.
The specialist affinity insurance provider partnered with Asda in July last year to launch its home insurance product to the retailers customers.
Stoke City, which finished ninth in the Premier League last season, start this years campaign at home to Liverpool on 9 August. Asda Home Insurance adverts will feature on the club's new 28-seater dug-out and on the LED perimeter advertising boards.
Hood Group business development director Paul Firkins said: "We saw this as a unique opportunity to provide a different marketing vehicle for Asda Home Insurance.
"As an affinity specialist, we are always exploring new ways of promoting our partners whether using digital channels or more traditional methods."