Premium content: Former BGL-owned law firm Minster Law has been undergoing digital transformation to improve service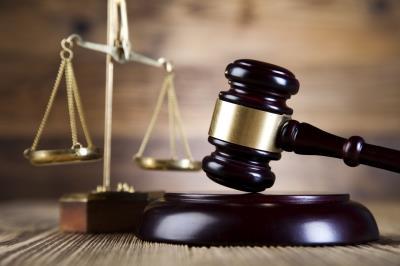 Former BGL-owned claimant law firm Minster Law is expanding its client base to target brokers and insurers following its refinancing and separation from BGL.
Managing director Michael Warren told Insurance Times that the firm has also been undergoing a digital transformation in a bid to improve its service and attract more clients.
Since the separation from BGL, Minster Law has been investing in external and internal system changes.
Dgital changes
Upwards of half a million pounds have been put into developing customer facing technology to make the journey smoother and more cost effective, Warren says.
The digital interface is now fully mobile and tablet enabled.
Warren claims this means that customers can now self-serve a claim more easily. They can carry out tasks, such as, track the progress of their claims, upload documents and change appointments.
As a result customers are seeing a quicker resolution to their cases and their confidence in Minster Law is growing, Warren adds.
He says: "They are seeing a more customer friendly interface with the business and different ways in which they can contact us."
The law firm has made other changes to improve the customer journey
On less complex and fast-track cases, clients are serviced by a team rather than one individual.
Warren says this brings greater flexibility for the customer, rather than depending on just one person to deal with the claim.
In the year to June 2016 Minster Law reported profits of £2.02m a massive swing from the £23.4m loss it reported in 2015. EBITDA in 2016 was also £3.6m.
Turnover rose a third to £55.8m as cases were settled more quickly and fee income improved, while its operational efficiency programme drove costs down.
Greater freedom
Up until last year Minster Law was owned by BGL group, before they were sold by BGL to the parent company BHL.
Under the terms of transfer of ownership, BGL also agreed to write off the balance of an outstanding loan of £39.8m and £10m was injected into the company through a loan facility.
Minster Law retains its links with BGL and motorcycle broker Bennetts.
But Warren says the refinancing has given Minster Law the freedom to expand its distribution and deploy its service proposition to others.
"We were sold by BGL to the parent. Our strategy is about expanding our distribution to grow more business. We sit next to BGL under the parent BHL.
"We have a significant amount of cash in the business. That gives us the opportunity and the confidence to know we can grow our business and that we are here to stay."
The focus for the next 12 months will be to continue improving its digital offering, which Warren says will enable Minster Law to offer a more effective low cost solution.
This, along with the renewed strategy will also help the claimant firm to withstand any changes brought on by reforms to the personal injury sector, he adds.
Warren says that although any reform will change the pricing structure within the claims process, he stresses that Minster Law's improved system will continue to attract customers.
Additionally, policyholders also have the benefit of legal expenses cover which provides someone to manage their claim.