Former Quindell vows to 'robustly' defend fraudulent misrepresentation claim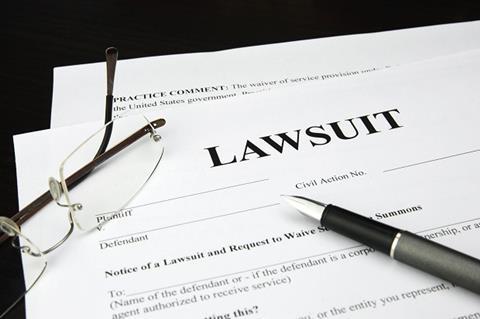 Insurance outsourcer Watchstone Group has been hit today with a lawsuit from law firm Slater and Gordon, seeking £637m in damages for "breach of warranty and/or fraudulent misrepresentation" relating to its purchase of Watchstone's legal services unit.
Watchstone has denied both breach of warranty and fraudulent misrepresentation and said it will defend the claims "robustly".
Watchstone, formerly known as Quindell, announced on 11 May that the lawsuit was on the way, and that Slater and Gordon would be seeking around £600m. But it announced this morning that it has now been served with the High Court proceedings and that Slater and Gordon wants damages of £637m – equivalent to the amount the law firm paid for the legal services unit.
Slater and Gordon bought the legal services unit from the former Quindell for £637m back in June 2015.
Slater and Gordon is arguing that it would not have bought the unit had it not been for "fraudulent misrepresentation" on Quindell's part.
In its original announcement in May Watchstone said it "denies any misrepresentation in the strongest terms and remains satisfied that neither the warranty claim nor a misrepresentation claim have merit and will defend such claims robustly if proceedings are brought."
In its announcement today, Watchstone reiterated: "As previously detailed, Watchstone will defend such claims robustly."
The lawsuit is the latest in an increasingly bitter legal battle between Watchstone and Slater and Gordon over the old Quindell legal unit.
Quindell's legal unit, known as the professional services division, specialised in pursuing bodily injury claims against insurers and at the time of the sale had a large book of industrial deafness claims.
Buying the unit had a devastating effect on Slater and Gordon's results. The law firm, which is listed on the Australian Securities Exchange, made an A$958m (£492m) loss in the half year to 31 December 2015, mainly because of an A$814.2m goodwill write-down on the Quindell unit.
Quindell changed its name to Watchstone after Indro Mukerjee took over as chief executive in August 2015 and tried to distance the company from its troubled past. The company's past business and accounting practices are still under investigation by the Serious Fraud Office (SFO).
Watchstone is now intending to break itself up, and Mukerjee plans to step down at the end of this year.