Kevin Hooper claimed his lawyers had tried to frame him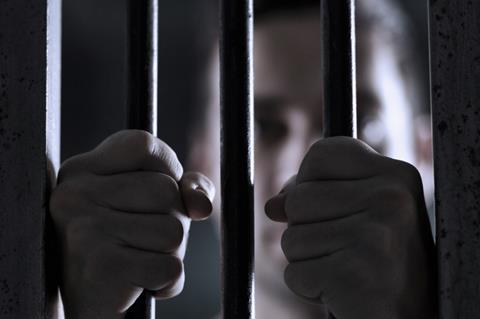 A fraudster who tried to claim for injuries sustained in a car accident that he was not present during has been jailed for eight months.
Kevin Hooper, from Cardiff, was found guilty of contempt at Cardiff High Court after claiming he was involved in a motor accident in March 2014 at Ely roundabout in Cardiff.
A collision between a council vehicle and a VW Transporter had taken place after both vehicles had been forced to serve to avoid building materials which had fallen into the road.
The VW Transporter managed to stop in time, but, the council vehicle did not. Subsequent insurance claims were settled.
However, six months later Zurich received personal injury claims from four men, one of which was Hooper, claiming they had been passengers in the VW.
After Zurich and Cardiff presented evidence to show he was lying, Hooper withdrew his claim.
But the insurer and the council decided to pursue Hooper through the court.
In his defence, Hooper used a number of tactics to try and evade justice.
He said that he was illiterate and claimed that his legal team had tried to frame him.
His lawyer produced a signed witness statement from Hooper and a telephone recording with him talking about the claim in detail and his alleged injuries.
Medical records also showed no suggestion of illiteracy and he was unable to provide any proof from the driver of the vehicle to show that he was a passenger, Horwich Farrelly lawyers acting for Zurich said.
As a result, High Court Judge Hickinbottom and Court of Appeal Judge Elias found him guilty of contempt.
Zurich head of claims fraud investigation Scott Clayton said: "Yet again we see people trying to claim money to which they have no entitlement.
"I'm glad the processes we have in place as an industry have been able to work together so well here. We need to make it as clear as we can to people that there's no point in them trying it on - we will always fight fraud in all its guises."