FCA boss Wheatley says honest firms have nothing to fear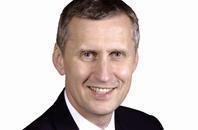 The FSA has unveiled how the incoming Financial Conduct Authority (FCA) will overhaul how it regulates insurance brokers and other financial firms.
According to an FSA paper called Journey to the FCA, published today, the main aims of the FCA are to ensure:
Consumers get the right financial services and products from trustworthy firms
Markets are sound, stable and resilient, with transparent pricing information
Firms compete effectively but uphold the interests of customers and market integrity
To help the FCA do this, the body will have the power to ban products and intervene sooner when it suspects consumers are losing out.
The paper said: "We will act more quickly and decisively and be more pre-emptive in identifying and addressing problems before they cause harm, with our senior staff involved in supervision issues at an earlier stage."
Incoming FCA chief executive Martin Wheatley said: "The FCA offers a huge opportunity for the regulator and firms to start afresh, and work in partnership to reset how we deal with conduct in financial services. We see it as the role of the regulator to not only make the relevant markets work well but also to help firms get back to putting their customers at the heart of how they do business."
Wheatley added that while the FCA would have tough powers to act rapidly, honest financial firms should not be worried.
He said: "Firms selling the right products, in the right way, to the right consumers, have little to fear."
The new regulator will also be ramping up scrutiny on senior management of financial firms.
The paper said: "We think it is vital for firms to have balanced and effective boards, with a competent senior executive team. We will therefore consider the appropriateness of an individual's appointment to a board within the context of the board's overall composition."
The FSA added that the FCA would be careful not to stifle financial firms with over-regulation.
The FSA is consulting on all parts of the FCA's new layout. The consultation closes on 14 December.