Neale urges industry to get involved in the FSA's review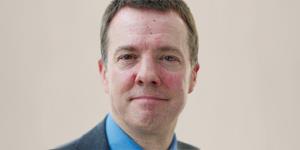 The chief executive of the Financial Services Compensation Scheme has admitted that there is broad dissatisfaction across the industry with the way the scheme is funded.
In a speech at the Insurance Institute of London today, FSCS chief executive Mark Neale commented on his scheme's funding model, which saw an eight-fold increase in last year's levy on insurance brokers in order to compensate victims of payment protection insurance mis-selling.
After a long delay, the FSA is due to consult on the future funding of the FSCS later this year.
Neale said: "We are well aware that many in the industry regard our current funding arrangements … as unsatisfactory. My message to you today is get involved in the FSA review. Your views are hugely important."
He said that the three most important considerations in the funding debate were predictability, fairness and ensuring that the FSCS can pay compensation to consumers when firms fail.
Neale added that financial services firms needed to do more to restore confidence in the system, including being better prepared for a potential downturn.
"We need to be prepared. And by 'we', I mean not just the FSCS but its partners in government, the regulators and industry. This means raising the level and intensity of our contingency planning.
"All the partners need to have the experience of working together on realistic exercises to forge relationships and test protocols. And we all, collectively, need to think through how we would resolve major failures in other parts of the industry."